Miami-Dade County Public Schools Leadership Programs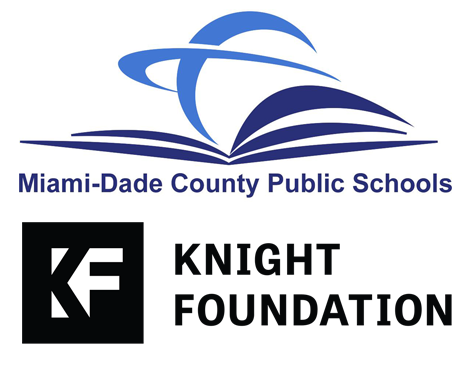 Since 2010, The Center has been honored to collaborate with Miami-Dade County Public Schools (M-DCPS) with the support of the John S. and James L. Knight Foundation in providing leadership research and training for dedicated educational leaders in our community. The Center has developed a number of specialized leadership programs and workshops designed to equip M-DCPS school leaders to impact learning outcomes of Miami-Dade's students and families. Read more about this partnership.
These programs include:
Summer Leadership Institute: Leadership Essentials Program
Leadership Institute for Teachers
Project Lead Strong: The High Performing School Leaders Program
Additional M-DCPS Programs and Workshops
To date, The Center has graduated more than 700+ alumni from throughout Miami-Dade County Public Schools.
Because of this long-standing partnership built on the success of collaborative projects, The Center is in a unique position to provide educational leaders with the opportunity to cultivate shared leadership within their schools and to join a support network of experienced leaders including their cohort members and previous program alumni. Through these opportunities, educational leaders are better able to embed effective leadership structures and practices in their respective schools and throughout M-DCPS.
The ultimate goal of our collaboration is to help educators equip students for success, therefore, each program/workshop is custom designed to assist the participants in developing facilitative leadership skills for building a shared mindset of respect and collaboration with all stakeholders in ensuring student success: students, teachers, principals, administrators, families, and the community-at-large.
M-DCPS + Center for Leadership at FIU = Success
In 2019-20 the Center for Leadership and Miami-Dade County Public Schools (M-DCPS) celebrated their 10-year partnership in offering the award-winning Principals Leadership Development Program. As part of this 10-year celebration, the Center for Leadership interviewed one principal from each of the ten cohorts to share their thoughts on leadership, the program, and their experience as a principal.
Read the interviews below: