2020: Building Better Leaders in a Changing World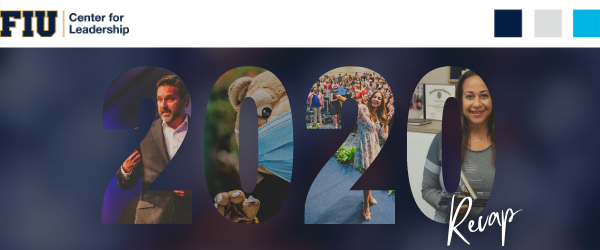 "At the Center for Leadership, some of the rhythms, methods, and markers of our work have shifted in response to a changing environment," said Dr. Nathan Hiller, executive director of the Center for Leadership at FIU.
This year, we at the Center for Leadership at FIU worked hard to adapt and innovate our award-winning leadership development programs, leadership research, and engagement events to meet the needs of leaders everywhere. 
"Make no mistake – our mission continues: we partner with individuals, teams, and organizations to help grow their leadership capacity. We firmly hold to the idea that better leaders help create a better world, and that our work creates a small dent (or at least a tiny ding) in the universe."
As a result of the COVID-19 global pandemic, we transitioned our programs to an instructor-led, live online format. With the same rigor and impact as in-person programs, the online programs are designed to give participants the tools they need to enhance leadership skills in an ever-changing world. The University Professional and Continuing Education Association recognized our custom programming with the South Region Special Populations award for our work with the Principals Leadership Development Program in partnership with Miami-Dade County Public Schools.
This year we held four Leadership Lectures and welcomed the launch of our first virtual engagement series, Leading Well. Since its launch in May 2020, the Leading Well series has hosted 11 distinguished guest speakers on a wide variety of topics and more than 1,500 individuals from 25 different countries have tuned in.
A decade in the making, we launched the Leadership Competency Builder© (LCB) this spring. The LCB is designed to help leaders identify critical leadership competencies needed to position themselves or their organizations for sustained future success.
"From our engagement events, to conducting and showcasing new research, to award-winning partnerships and programs that truly impact performance metrics, our scope of work and success has established a standard of excellence that we continually try our best to surpass from one year to the next. Our line-up for 2021 will keep us on the path of provocative, research-informed and insightful leadership development."



2020 Recap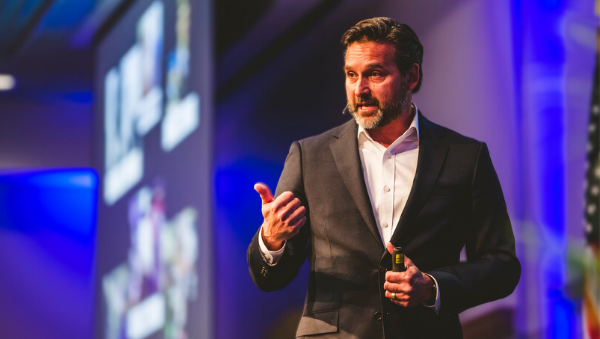 The Leadership Lecture series kicked-off in January with business strategist and consultant Kaihan Krippendorff. As a best-selling author of five books, Kaihan is undoubtedly committed to helping individuals and organizations thrive through innovation. This successful entrepreneur and CEO unveiled the most critical steps for unlocking employee-driven innovation.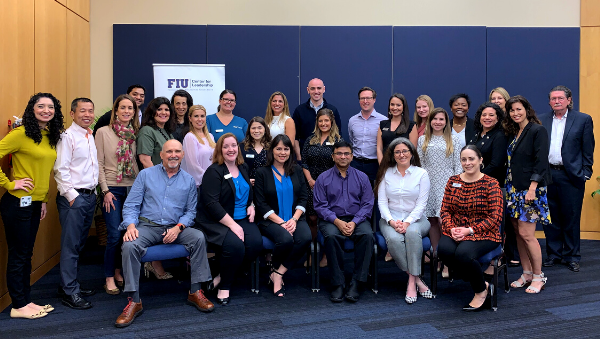 In February, we hosted our program faculty and executive coaches for an appreciation lunch to thank them for delivering excellence to our program participants who have made a commitment to become better leaders.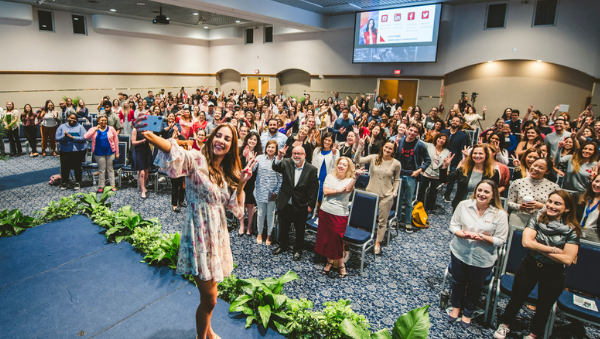 The Leadership Lectures continued in February with two incredibly powerful speakers. The first lecture was an inspirational talk by award winning news personality and author Mariana Atencio. Mariana left the audience inspired and encouraged to reclaim control of their lives and carve their own paths. 
Later that month, we collaborated with FIU's Office of Engagement to bring a refreshing networking twist to the lecture series. Leadership Lectures con Tostada was introduced featuring Rosabeth Moss Kanter, co-founder of the Harvard University Advanced Leadership Initiative, and included a sold-out audience in the Graham Center Ballrooms. With tostadas and cafecito in hand, the lecture was enjoyed by many as Rosabeth discussed the four strategies to drive innovative thinking.
In March the World Health Organization declared COVID-19 a global pandemic. As with most organizations and individuals around the world, we began to adapt to remote work and strived to continue to deliver excellence to leaders across organizations.
We believe that effective leadership is defined by action and behaviors – it's not about "being" a leader, but "doing leadership well." In times of crisis, leadership emerges in what are sometimes the most unlikely of situations.
To recognize those individuals, organizations, and communities going above and beyond during the outbreak, we launched a social media spotlight series, "Leadership in Extraordinary Moments."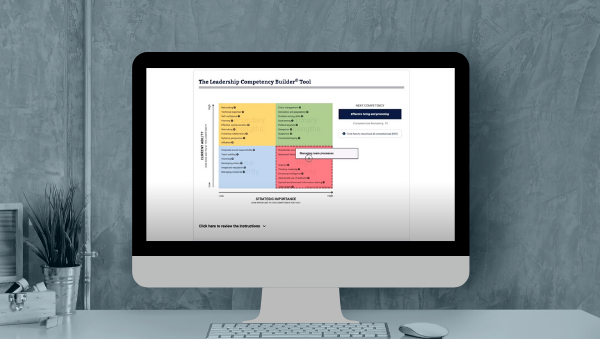 A decade in the making, April brought about the launch of the Leadership Competency Builder©. The success of individuals, teams, and organizations depends on their ability to anticipate core leadership competencies needed in the future. 
This free online self-assessment was designed to help leaders with this strategic need by identifying critical leadership competencies needed to position themselves, their teams, and their organizations for sustained future success.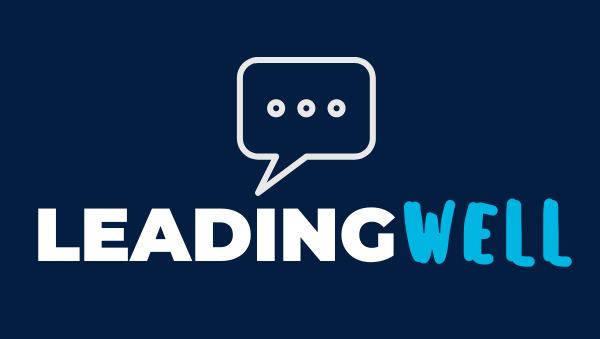 In May, we launched our first virtual engagement series – Leading Well. This series was developed to engage the community through digital conversations. Extending across a wide range of topics, this series provides access to expertise, insight, advice, and best practices on topics related to leadership, leadership development, and leading well.                    
The month also saw the debut of the Leadership Quick Shots developed to bring you 60-second insights, ideas, and tips from faculty, instructors, and specials guests.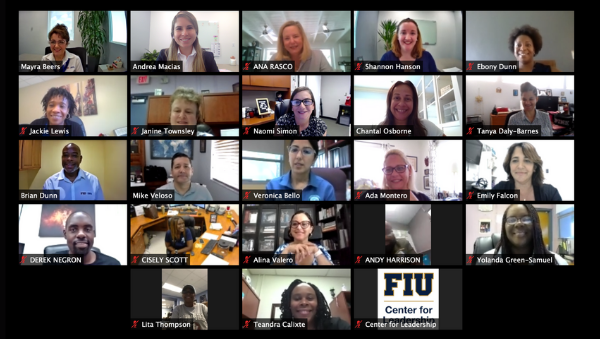 For the past ten years, we have welcomed principals from Miami-Dade County Public Schools for the Principals Leadership Development Program (PLDP) each summer. This year was no exception! In June we welcomed the 17 principals of PLDP Cohort XI as part of our first-ever, virtual leadership program. With over 380 years of combined work experience, and leading more than 12,000 teachers, staff, and students, this was only the beginning of the principals' year-long journey towards becoming better leaders.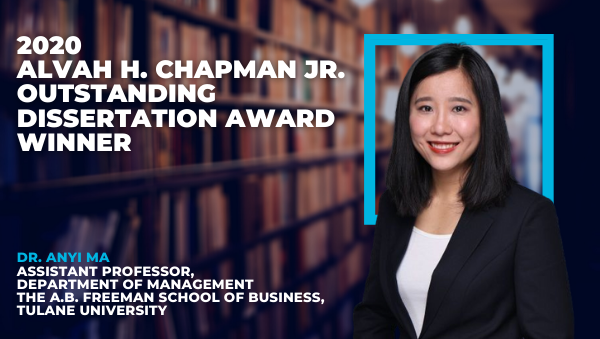 In July, we announced Dr. Anyi Ma as the recipient of the 2020 Alvah H. Chapman Jr. Outstanding Dissertation Award! Dr. Ma is an assistant professor of management in the Department of Management at the A.B. Freeman School of Business, Tulane University. Her research focuses on the topic of agency, which historically has been conceptualized as the tendency to assert the self and master the environment. Dr. Ma will present her findings at The Leadership Research Colloquium in Spring 2021.
We hosted the sixth installment of Leading Well in August, where we welcomed Dr. Sydney Finkelstein, award-winning professor at the Tuck School of Business at Dartmouth College. Since the launch of Leading Well, this series has hosted 11 guest speakers on a wide range of topics with the goal of engaging leaders at all levels. Stay tuned for more speakers in 2021!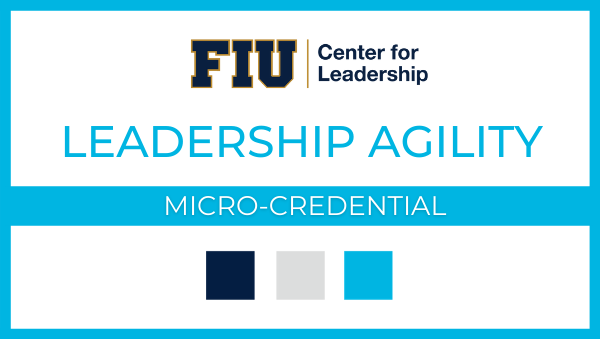 In September, we launched a unique leadership development opportunity for students – a fully online Leadership Agility micro-credential which provides an overview to understanding leadership in the context of change and uncertainty.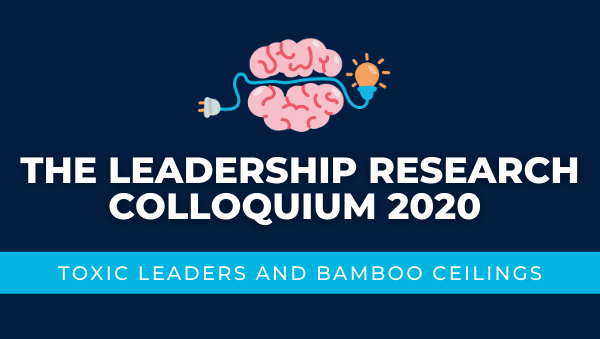 The 9th annual Leadership Research Colloquium brought together two leading experts in September to virtually present developing, extant, and cutting-edge leadership research. Dr. Jackson G. Lu and Dr. Shannon G. Taylor shared thought-provoking insights on the topic of "Toxic Leaders and Bamboo Ceilings."
This month also saw the launch of our open-enrollment programs in a virtual environment. We welcomed 55 participants from 18 companies across two programs: The Leadership Essentials Program: Pathways to Leadership, for individual contributors, and The Leadership Accelerator Program, for front-line managers.
We kicked off the virtual iteration of The Women Leaders Program in October. Twenty-two participants from 11 companies spent a week focused on the two epicenters of leadership development: self-insight and developable skills.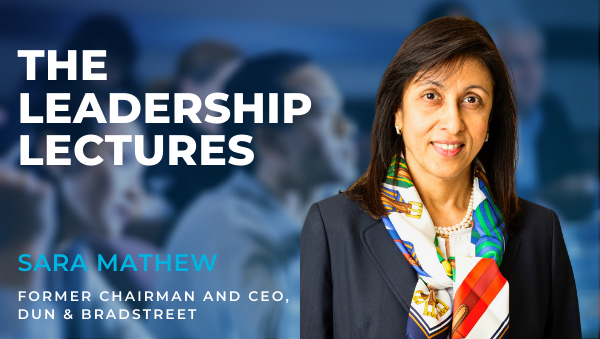 The Leadership Lectures returned for the fall. This time we welcomed Sara Mathew, former chairman and CEO of Dun & Bradstreet, to the virtual lecture stage for "Dare to Lead." Sara revealed how she went from arriving to the United States with no American degree and no job experience to becoming CEO of one of the oldest and most successful companies in North America.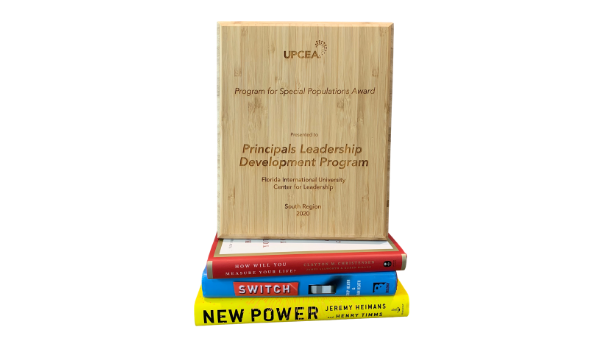 In late October, the University Profession and Continuing Education Association recognized us as the South Region Award Winner in the Special Populations category for our leadership development work with Miami-Dade County Public School principals.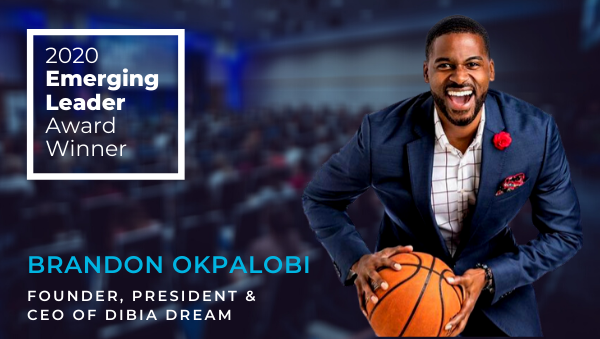 Brandon Okpalobi, founder, president, and CEO of DIBIA Athletic Development and Dibia DREAM was announced as the 2020 Emerging Leader Award winner in November! Now in its 6th year, this award honors South Florida's next-generation of leaders under the age of 40. Join us for the virtual Emerging Leader Lecture where Brandon Okpalobi will receive his award and share his story and advice for other leaders on January 21, 2021 at 10:00am EST.
In December, we took a moment to reflect on the year's accomplishments while moving forward and mapping out what the next year will entail.
Our team is actively preparing for Spring 2021 that will include open enrollment programs, custom programs, and a new lineup of influential speakers for their virtual engagement events to continue building better leaders for a better world.
Thank You
"None of our work is done alone – and we have a fantastic group of partners who work with us. The guidance and trust of our Board of Advisors, alumni, program participants, and partners have each played a critical role in helping us achieve our mission. We thank them for their partnership today and look forward to working with them and new friends and partners we have yet to meet in 2021."