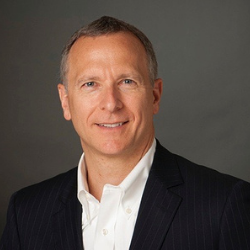 FACILITATOR AND CO-LEAD OF INCLUSIVE LEADERSHIP WORKSHOP
CENTER FOR LEADERSHIP
ADJUNCT FACULTY, MSHRM PROGRAM
GLOBAL LEADERSHIP AND MANAGEMENT
COLLEGE OF BUSINESS
FLORIDA INTERNATIONAL UNIVERSITY
With over 30 years in the field, including previous roles as Senior Vice President Human Resources and head of Leadership at Pfizer and Aetna, Chris Altizer is currently coaching and consulting to chief executives, leadership teams, and boards in professional and personal performance. Chris is also Adjunct Faculty in the Masters of Science in Human Resources (MSHRM) program at the FIU College of Business and is a qualified Mindfulness-Based Stress Reduction Teacher from UC San Diego's Center for Mindfulness. He serves on FIU's Diversity, Equity, and Inclusion Policy and Health and Wellness Committees and has written and presented nationally on a variety of topics, including leadership, diversity, and inclusion.
Chris earned his MBA with Beta Gamma Sigma Honors from Columbia University in New York, holds an MA-HRD from Northeastern Illinois University, and a BA in History from Hampden-Sydney College. He has guest-lectured at universities in the U.S. and abroad and has presented at several national conferences. He has been published in journals including peer-reviewed research published in Consulting Psychology Journal and articles in Strategic HR Review and HR Florida Review. His work has received media attention from outlets including Forbes. Chris co-authored a chapter in Dave Ulrichs's HR Transformation (2009), and co-authored three books, Growing the Elephant - increasing earned advantage for all (Practical Inspiration Publishing; 2022), Mindfully Mobile (Amazon Publishing; 2017) and The Way of the Road Warrior (Bookboon Publishing; 2017).
Chris is a Registered Yoga Teacher and practicing 5th-degree black belt martial artist. He incorporates lessons from mindfulness, yoga, and martial arts into his consulting, teaching, and coaching. He blends his professional experiences in leadership, teams, and organizational change with his experiences in awareness and mindfulness to help others discern and dedicate their paths to personal and professional growth and performance.
Learn from Chris, as co-Lead Facilitator of the Inclusive Leadership Workshop
Chris Altizer - FIU Business Profile