Women in Leadership: Trade-Offs, 'Ownership,' Hustling, and a Work in Progress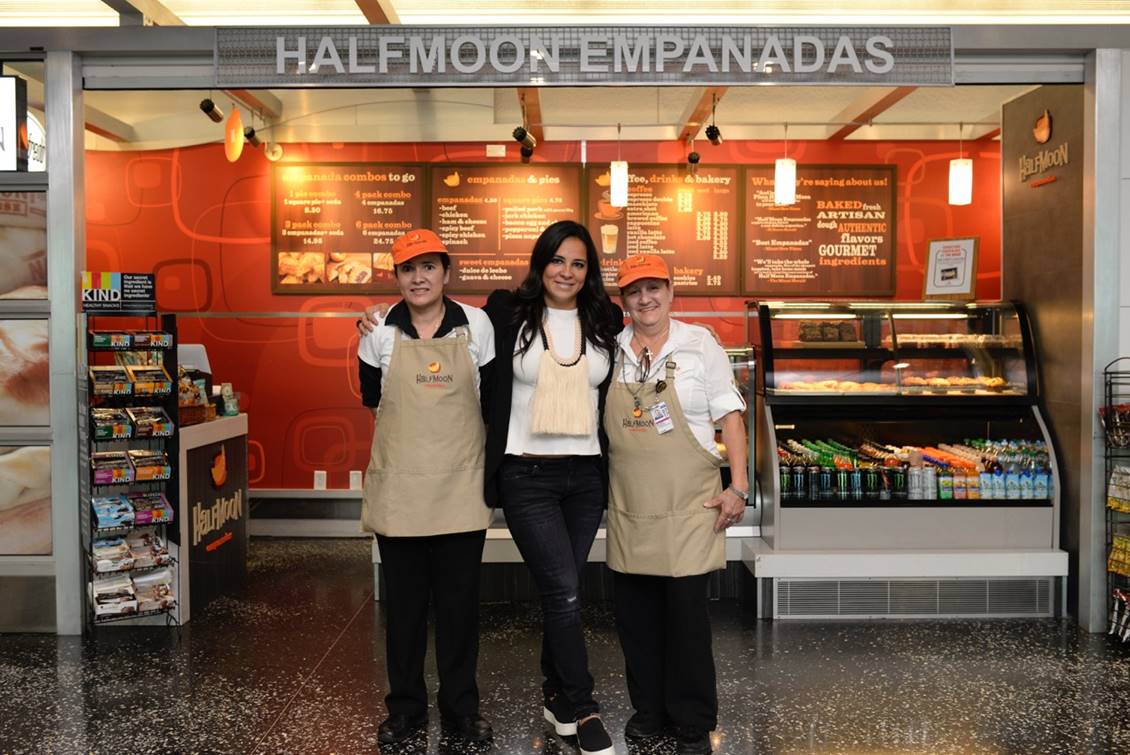 From the C-suite to Main Street, women business leaders face similar challenges. They are pioneers and visionaries, arguably underestimated by male contemporaries yet they remain intensely focused on what is needed to lead.
Pilar Guzman Zavala is one of those leaders. As co-owner and CEO of Half Moon Empanadas, Guzman enjoys success. But it has not come easily or predictably. She has had to navigate and juggle conflicting demands – entrepreneur, CEO, wife, and mother – while staying true to her vision with relentless hustle.
"I wear many hats – wife, mother of two, businesswoman, a woman, friend, and daughter," she says. "We have to understand we have our own place, our own dreams, passions and thoughts. It's about me as a person, a woman with a heart and a brain, who is also a business person, a hustler and a leader."
Make no mistake, women leaders drive the U.S. economy. Their numbers vary widely, but their influence is undeniable. Some 11.3 million, or just over one in three, U.S. businesses are majority owned by women and drive $1.6 trillion in revenues, according to statistics from the 2016 State of Women-Owned Business Report by American Express OPEN. One in five startups have at least one female founder, adds Inc.com, and their growth was five-fold the national average from 2007 to 2016, notes OPEN.
Some have called this the "Golden Age for women entrepreneurs."
Guzman herself has street credit. She has been a scholarship winner from the Aspen Institute, a Young American Leaders Program fellow with Harvard School of Business, and a mentor to women entrepreneurs at WIN Lab Miami and StartUP FIU FOOD. She is currently a Miami Fellow with The Miami Foundation. Yet, she and husband and partner, Juan, have faced the tears of eviction notices after maxing out her company's credit line, and the elation later of beating out a multimillion dollar rival bidder for a prime retail spot at Miami International Airport (MIA).
Today, Guzman leads 50 employees across eight locations, including their space at MIA, which won the 2016 Best Concession Overall, beating out such competitors as Starbucks and Burger King. The company also won the award for being the airport's best customer service provider.
For many women entrepreneurs, leadership qualities include a healthy and honest fear they refuse to shy from, says Guzman. Women also must "own their place in this world, in their jobs and their home. They must own their ideas, passion, strengths, abilities, failures. Women must speak up for what they believe and they dream," she says. To Guzman, this is the key element for women's success, and in her case, her success as a wife, CEO, and mother of two young children.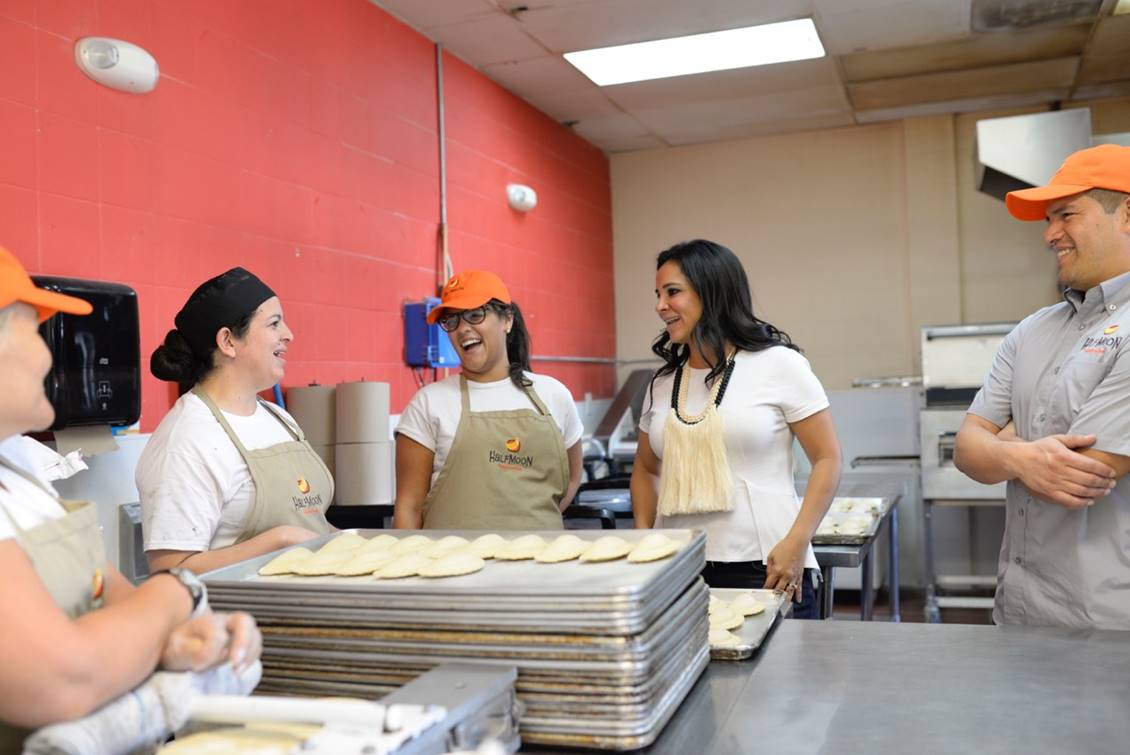 Fostering camaraderie among her people has been vital to Half Moon's success. She welcomes their input and rewards them, for example, with pay at least $2 an hour over the going wage in Miami's food-service industry. Guzman is kind and understands the importance of giving back to her team. But she holds all accountable.
"As a leader you have to recognize people's strengths and work as a team," she says. "I am nice, but do not confuse my kindness with stupidity. But I have found you do not need to be tough or harsh on people for them to be effective. What they must have is clear responsibilities and deliverables for their position."
Among the strategies that have helped Guzman thrive, she…
Shares her passion and vision. "Visionary leaders are those who have and share their passion about their business or mission." Guzman says. "The people who are following you will buy into your passion, they are hustlers like you. That is part of the magic of why people will follow you. I lead by example, with my kids and my employees."
Pushes her comfort zone – especially when faced with countering opinions. Sometimes leaders forget to look at situations from the outside and see others' perspectives. "People will follow me on the things I am strong at," she says, "and respect me when I give others room for their opinions."
Does not stand still. For Guzman, leadership is a work in progress. "Hustlers love to learn. It is about discovering the next thing. The moment I stop learning, I will be done. The only way to advance is by learning and by questioning."
As for achieving "balance" between work and family, Guzman, does not buy it.
"We sometimes have a hard time as women. But we have to realize that what we do is important," she says. "Sometimes it gets pretty crazy. But leadership and success are not about balance. It is about trade-offs."
---
Empowered Women, Empowering Women
Each year the Center for Leadership at FIU works with a cohort of women leaders that want to take charge of their leadership development by attending The Women Leaders Program. Together they form a group of empowered women, empowering women.
Join us in Miami, Florida on May 7-10, 2018 for The Women Leaders Program, where professional women from across the world will gather to dive deep into a fresh approach to life-long leadership development, based on a contemporary leadership competency paradigm developed by FIU's Center for Leadership.