Letting go of bad habits while learning new ways to lead
Rising executive discovers leadership lessons that continue to improve results
When Chris Cataldi first enrolled in The High-Impact Leadership Program at the Center for Leadership at Florida International University, he  arrived with one challenge for which he wanted to get some expert guidance; however, a different challenge became apparent, thanks to the program.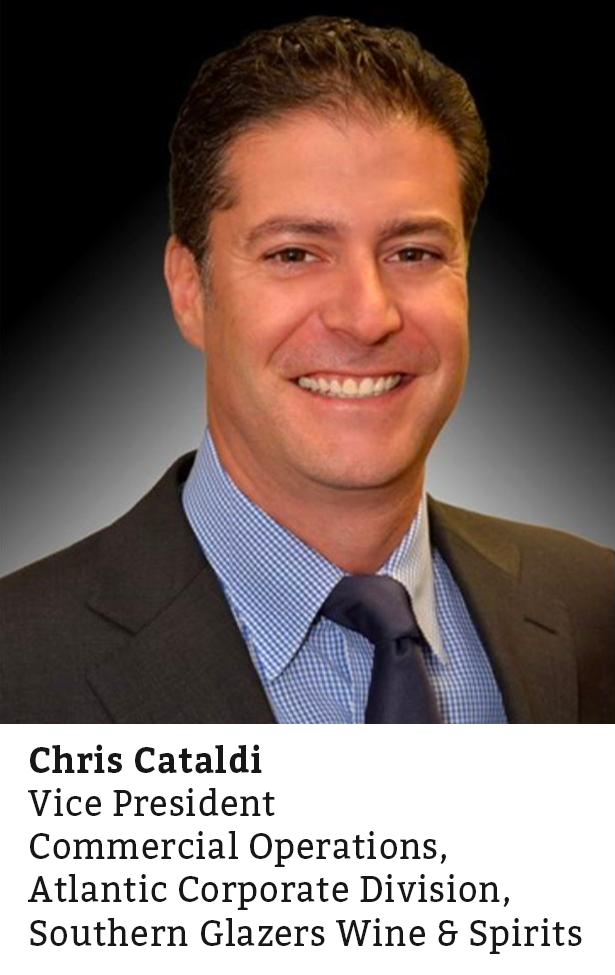 Cataldi was responsible for drafting strategic action plans for sales teams at Southern Glazer's Wine and Spirits. Once drafted, Cataldi had to oversee the plans' execution by teams managed by Cataldi's peers – not him directly. He was tasked with "drawing the picture, but not telling teams whatneeded to be done," he recalls. This is the challenge for which Cataldi and his own supervisor knew he needed some guidance.
From the program and the assessments he took, Cataldi learned he was unwittingly adopting the leadership habits he witnessed in his supervisors – both those who praised the work of subordinates but also others who would curtly call out mistakes. One supervisor, for example, lacked any concern for subordinates' personal lives, leading to staff disengagement and difficult relationships with other departments. Some of these habits over time emerged in Cataldi's own style of leadership.
"Working with bosses who lacked empathy and concern for others leaves a mark that's hard to erase," says Cataldi, who today is Vice President of Commercial Operations, Atlantic Corporate Division for Southern Glazers Wine & Spirits.
"When you develop a habit, it doesn't fix itself overnight."
It wasn't until Cataldi enrolled in The Center's program in 2014 that he discovered practical strategies for leading when you lack authority, and paths to improvements in his own leadership.
It is by developing self-insight and leadership skills, that the best leaders continually learn about themselves and others, and they keep practicing and learning new behavioral techniques and strategies, says Dr. Nathan J. Hiller, academic director for the Center for Leadership.
Over the past decade, having delivered programs to more than 1,900 executives from 170+ organizations, Center faculty and staff know that no "one size fits all" program is suited to all participants.
"Not every leader's needs are identical, whether from their perceived needs or those their employers or bosses are hoping they will develop and use as leaders," Dr. Hiller says. "We have found that small tweaks can have a huge impact. It's not usually about making radical changes. It's about working with who you are and making some adjustments that can help revise habits or traits years in the making. These are the things that make great leaders even better."
To lead teams he didn't manage, Cataldi learned ways to polish his leadership style, to connect with others, foster relationships, build trust, and recognize and reward jobs well done.
To address styles he'd picked up from previous supervisors, an executive coach helped Cataldi learn to soften his tone. He sought ways to become a better listener who processed his message before offering feedback. To this day, Cataldi actively looks for positive habits in effective leaders, like those who praise the success of subordinates, as well as "put their arm around someone and help them learn from a mistake," he says.
He's more introspective, unlearning what he once thought was right, and regularly providing his own subordinates a platform from which to lead. His leadership, he says, remains a work in progress.
"I'm still working on it," he says. "The Center helped set me on that path."
In February of 2018, The Center was, for the 5th consecutive year, top ranked for their executive leadership programs by HR.com and Leadership Excellence magazine. To learn more about The Center's executive leadership development programs, visit lead.fiu.edu/programs.