I'm successful...now what?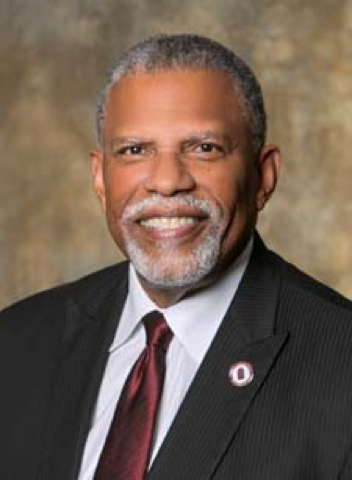 Nelson L. Adams, III, M.D., is a busy man. When he's not delivering some 30 babies each month, he is chairman of one of Florida's largest Medicaid HMOs and serves on the boards of a host of religious and charitable organizations.
"I've always been a doer. I respond to the issues du jour and seize the moment," admits Adams. "But admittedly, I did not take time often enough to pause, reflect, or to be contemplative."
In 2009, Adams enrolled in a leadership development program designed specifically for seasoned, senior professionals, launched by the Center for Leadership at Florida International University. Adams soon discovered how pausing throughout his workday – and professional life – could add clarity to his day and life's work. It is a practice he has practiced ever since.
"Pausing allows me to assess my history and filters, whether they were nature or nurture, and explore why I do as I do, act as I do, or lead as I do," he says.
The Center for Leadership's programs help participants explore their innate and learned character and skills using the latest academic teachings and real-world workplace situations in a collaborative setting. "There leaders are encouraged to ask questions, participate in discussions, and discover together new paths to improving their leadership," says Dr. Nathan J. Hiller, academic director for the Center for Leadership.
Like many busy professionals who often challenge themselves with more work or "can't say no" to the requests of others, Adams found himself in 2009 at a crossroads. His medical practice was thriving and he was taking on a growing plate of executive and community leadership roles. He was considering a run for Congress, while the "spiritual side" of him was weighing a calling to the ministry.
Sitting with a psychologist and executive coach during the leadership course, Adams took his first pause to assess his professional and personal missions. Whether working with students or talking to peers, Adams had encouraged others to reflect on their life's journey. Somehow, the message had escaped him – until that moment.
"It affirmed what I had been saying to others all along. It made me practice what I was preaching, to become more reflective and contemplative," he recalls. "Making time to focus on me was of the utmost importance. That session was long overdue."
To Adams, the group dynamic was the program's "secret sauce" that nurtured its success. Session leaders can share the same information in a webinar or conference call. But the impact of interpersonal, face-to-face engagement was tangible.
"I can't really put my finger on it, but it was an interesting mix of being in an environment conducive to transformation and sitting with other executives from across various industries. We discovered we shared many traits, but each had different ways of approaching our work," he says. "You can sow a seed and every now and then it will fall upon fertile soil. For me, some good seeds were sown into my life and the results have borne wonderful fruit."
"Working with leaders and executives from all industries and professions, we help them explore inner traits and skills that they can tap to become more attuned to their innate leadership style," adds Dr. Hiller. "Not every leader's needs are identical, and each program allows for 'attentional customization' – to really hone in on what your specific needs are."
The Center for Leadership faculty and staff are dedicated to exploring leadership thought and practice through continuous research, providing opportunities for leaders to develop keen self-insight, and teaching leadership competencies. Together, these equip participants to meaningfully transform their organizations and their societies. In February of 2018, The Center was, for the 5th consecutive year, top-ranked for their executive leadership programs by HR.com and Leadership Excellence magazine.
To learn more about The Center's executive leadership development programs, visit lead.fiu.edu/programs.