Beyond the Corner Office: Leading with Extraordinary Talent
From kitchen to stage to business suite, Celebrity Chef Michelle Bernstein, Violinist Roddy Chong discuss elements of success
Miami's own Michelle Bernstein is an award-winning celebrity chef who has found the ingredients to culinary – and business – success. Roddy Chong's violin performances have transcended the concert hall and have led him to speak to audiences at NASA, Amway, Chick-Fil-A, and the 10X Growth Conference.
Both will bring their dynamic talents and business savvy to the stage when they headline this season's Leadership Lecture series, "Beyond the Corner Office," presented by The Center for Leadership at Florida International University and in partnership with Mercantil Bank.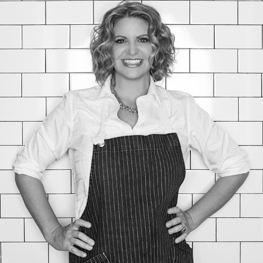 Chef Bernstein dazzles diners and critics alike with her unique interpretation of dishes and her infectious charisma. The winner of both the James Beard Award and Iron Chef Competition, a Lexus Culinary Master and a member of Macy's Culinary Council, Chef Bernstein's success has taken her beyond her own kitchens, consulting with Delta Airlines, Nespresso and Ruinart and heading culinary teams with major hotel-chains. In our community, Bernstein has designed specialized dietary options at Memorial Cancer Institute to ease oncology patients' journey through treatment. She also works with Common Threads, an after-school program for underprivileged children that teaches them healthy eating habits. Regular viewers know Bernstein from her appearances on Top Chef, Good Morning America, and the PBS weekly television series, Check, Please! South Florida. Chef Bernstein also shares her unique culinary talents with all of us through her book Cuisine À Latina: Fresh Tastes and a World of Flavors from Michy's Miami Kitchen.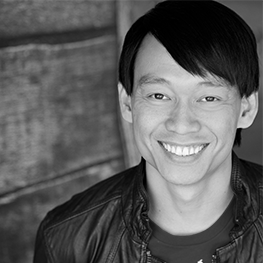 Roddy Chong shares his journey to success in his presentation, "Your moment of brilliance: Garnering standing ovations in your life and business performances." The Asian American violinist and speaker reveals how, whether on the stage or in business, people can prepare for critical performances, overcome mistakes, and deliver elusive "standing ovation" results by transcending the boring to create captivating engagements. Along the way, Chong has shared the stage with Shania Twain, Celine Dion, and the Trans-Siberian Orchestra, and performed for the President of the United States, the Queen of England, the Pope, Oprah and countless other notable figures. Roddy is the author of Ovation: Unlocking the Hidden Secrets to Influencing the Masses.
---
RSVP Information:
Michelle Bernstein will speak on October 11, 2018 from 9:30am - 10:30am (Doors open at 9:00am) at the FIU Graham Center Ballrooms.  A reception and book signing to follow the Lecture. Register here.
Roddy Chong will speak January 23, 2019 from 10:00am - 11:00am (Doors open at 9:30am). Register here.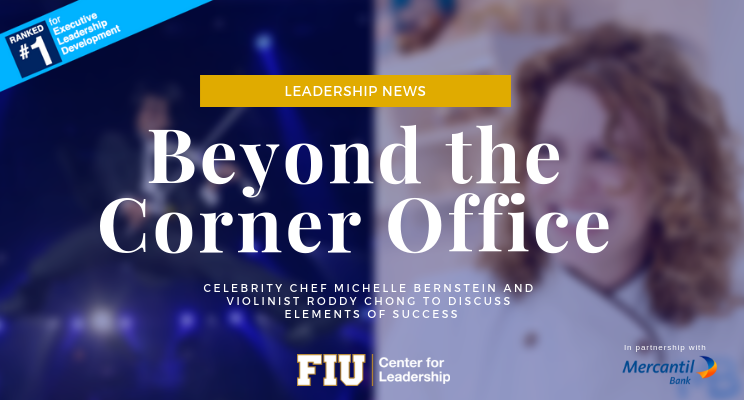 The Leadership Lectures feature world-class, accomplished and influential leaders with expertise ranging from business and philanthropy to public service and academic research. The Lectures provide the South Florida community with access to the expertise, advice and best practices of some the world's foremost leadership minds and are open to the general public at no cost. Registration recommended to ensure seating.