The Leadership Lectures featuring Jim Detert, Ph.D.
The Leadership Lectures feature world-class, accomplished and influential leaders with expertise ranging from business and philanthropy to public service and academic research. Through the Lectures we hope to inspire thought-provoking dialogue within the community by providing access to the expertise, advice and best practices of some of the world's foremost leadership minds. As such, the attendance to the lectures are free and open to the public.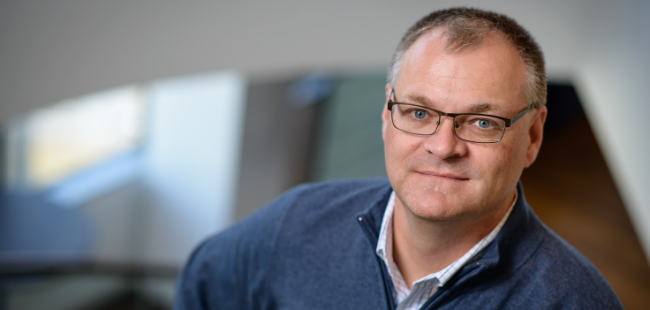 Lecture
About the lecture

Choosing Courage: The Everyday Guide to Being Brave at Work

We all know the importance of honest communication, problem resolution, and other learning-oriented behaviors. What we're often less clear about is how scary and difficult these behaviors are seen to be in most work environments, how (in)frequently they occur, and what to do about this state of affairs for ourselves and others. In this Leadership Lecture based on Dr. Detert's newest book "Choosing Courage: The Everyday Guide to Being Brave at Work", Dr. Detert will focus on these critical questions about workplace courage—the taking of action for worthy causes despite risks. Dr. Detert will quickly share some of the steps in the process of becoming "competently courageous," offering both research-based insights and inspirational examples. Join us for an open Q&A where you will have the opportunity to ask Dr. Detert questions related to your own journey or the leadership of others.
Meet the Speaker
Jim Detert, Ph.D.

Jim Detert is the John L. Colley Professor of Business Administration at the University of Virginia's Darden Graduate School of Business Administration and the Batten School of Leadership and Public Policy. Educated at the University of Wisconsin (BBA), University of Minnesota (MBA), and Harvard University (MA & PhD), Detert has also been on the faculty at Cornell and Penn State.

Detert's research, teaching, and consulting work focus on courage, voice and silence, ethical decision-making and behavior, and other leadership-related topics. His award-winning research has appeared in all of the leading management journals and has been regularly featured in various online and print media outlets, including Harvard Business Review. Detert is also a passionate educator and curriculum designer, having taught thousands of students of all ages around the world in degree and non-degree formats. He has developed dozens of teaching cases and tools, and built several novel courses utilizing simulations, actors, and state-of-the-art technologies to provide high-intensity, high-impact experiential learning. For this work, he has received multiple teacher-of-the-year awards in both MBA and Executive MBA contexts.
---
We would also like to thank our university partners, FIU Honors College, and the FIU MSHRM Program for their support.