The Leadership Lectures: Desmond Howard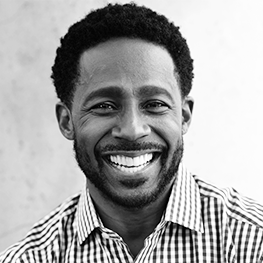 Address
Florida International University
Graham Center Ballrooms
11200 SW 8th Street
Miami, FL 33199 
About Desmond Howard
Desmond Howard, the 1991 Heisman Trophy winner and Super Bowl XXXI MVP, began his second career at ESPN two years after a remarkable 11 seasons playing in the National Football League. He is currently an analyst on the eight-time Emmy-Award winning College GameDay, the network's signature Saturday morning show that broadcasts each week from a site hosting one of the day's best matchups. Howard also calls ESPN's mid-week college football games and contributes to other programs on the network's various media platforms. His broadcast career began in 2003 at Fox Sports as a regular contributor to The Best Damn Sports Show Period. In 2004, he was a correspondent for ESPN2's Cold Pizza during the program's Super Bowl coverage, before joining the College GameDay crew in August 2005.
At the University of Michigan from 1988-1991, Howard was the first receiver in Big Ten history to lead the conference in scoring as he set or tied five NCAA records and 12 single-season Michigan records. In 1991, the All-American won the Heisman by the second largest margin of victory in the trophy's history (85 percent of the vote). He was also awarded the Walter Camp Trophy and the Maxwell Award that year, finishing with 950 receiving yards and 19 touchdown catches. His 138 points (23 touchdowns overall) that season made him the first wide receiver to lead the Big Ten in scoring. By the end of his college career, Howard had scored 37 touchdowns.
The Washington Redskins selected Howard fourth overall in the 1992 NFL Draft. Howard spent three years with Washington before moving on to play for the Jacksonville Jaguars – with whom he scored the first game-winning touchdown in team history – the Green Bay Packers, Oakland Raiders and Detroit Lions. He was selected to the Pro Bowl in 2000 while playing for the Lions.
Howard had 92 receptions as a wide receiver in his first four years. His 870 punt return yards in a single season remain an NFL record. With a memorable postseason kickoff return of 99-yards in the 1997 Super Bowl as a member of the Packers, he became the first and only special teams player to be named Super Bowl MVP. Also in 1996, Howard led the NFL in punt returns, punt return average and punt returns for touchdowns, and he tacked on 460 kickoff return yards and 95 receiving yards on 13 catches.
In 2011, Howard was inducted into the College Football Hall of Fame. He has also been named to the Gator Bowl Hall of Fame, the University of Michigan Hall Of Honor, the State of Michigan Sports Hall of Fame and the Cleveland Sports Hall of Fame. Howard is only one of four players who have won both the Heisman Trophy and Super Bowl MVP .
Howard, who graduated from Michigan with a bachelor's degree in mass communications, now resides in Miami with his wife, Rebkah, and their three children, Sydney, Desmond, Jr. and Dhamir.
---
The Leadership Lectures are presented with the generous support of Amerant Bank.

We would also like to thank our university partner, FIU Honors College for their support.

In an effort to optimize participation in our lectures we strongly urge you to register online to reserve your place and arrive early to claim your seat. While we are unlikely to turn anyone away, we are limited to the capacity of the lecture rooms and event spaces. Many thanks in advance for your understanding and cooperation.