The Leadership Lectures: Dave Evans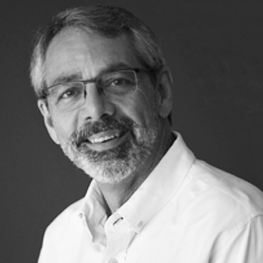 Date and Time
January 25, 2018 from 9:30am - 10:30am (Doors open at 9am)
Lecture Title

Designing Your Life:
How to Build a Well-Lived, Joyful Life
Address
Florida International University
Graham Center Ballrooms
11200 SW 8th Street
Miami, FL 33199 
Special Announcement:
The first 50 people through the doors will receive a complimentary copy of Dave Evans' book, Designing Your Life: How to Build a Well-Lived, Joyful Life.
About the Lecture
The question "What do I want to be when I grow up?" is one that never truly goes away. Whether you are a college grad entering the workforce, a forty year-old shifting careers, or a sixty-eight year-old trying to define an encore career, the search for a fulfilling life never stops. In this riveting keynote, Dave Evans teaches audiences how to look at career and life planning through the lens of design. Participants are given the tools to build their way forward and to develop various life scenarios just like a designer tests multiple prototypes. This approach fosters creativity and adaptability and allows audiences to accept that there is never just one right path.
About Dave Evans
From saving the seals to solving the energy crisis, from imagining mice to redefining software — Dave's been on a mission, including helping others to find theirs. Starting at Stanford with dreams of following Jacques Cousteau as a marine biologist, Dave realized (a bit late) that he was lousy at it and shifted to mechanical engineering with an eye on the energy problem. After four years in alternative energy in the late 70's, it was clear that idea's time hadn't come yet. So while en route to biomedical engineering, Dave accepted an invitation to work for Apple, where he led the mouse team and introduced laser printing to the masses. When Dave's boss at Apple left to start Electronic Arts, Dave joined as the company's first VP of Talent, dedicated to making "software worthy of the minds that use it."
After 15 years as tech exec, including two more "real jobs" in telecommunications, Dave decided his real mission was to help others find and pursue theirs. So he went out on his own working with start-up executive teams, some large corporate clients, but also with countless young adults. They were all asking the same question. "What should I do with my life and why?" Helping people get traction on that question continues to be Dave's real work, which he finds is most enjoyable and effectively done in the university setting.
Dave taught a course for eight years at UC Berkeley entitled How to Find Your Vocation (aka: Is Your Calling Calling?) and has been a Lecturer in the Stanford Program in Design since 2007, where he co-teaches the popular course Designing Your Life. Dave holds a BS and MS in Mechanical Engineering from Stanford and a graduate diploma in Contemplative Spirituality from San Francisco Theological Seminary. He is the co-author, with Bill Burnett, of Designing Your Life: How to Build a Well-Lived, Joyful Life (Knopf, 2016.)
---
The Leadership Lectures are presented with the generous support of Mercantil Bank.

We would also like to thank our university partners FIU Honors College and StartUP FIU for their support.


In an effort to optimize participation in our lectures we strongly urge you to register online to reserve your place and arrive early to claim your seat. While we are unlikely to turn anyone away, we are limited to the capacity of the lecture rooms and event spaces. Many thanks in advance for your understanding and cooperation.