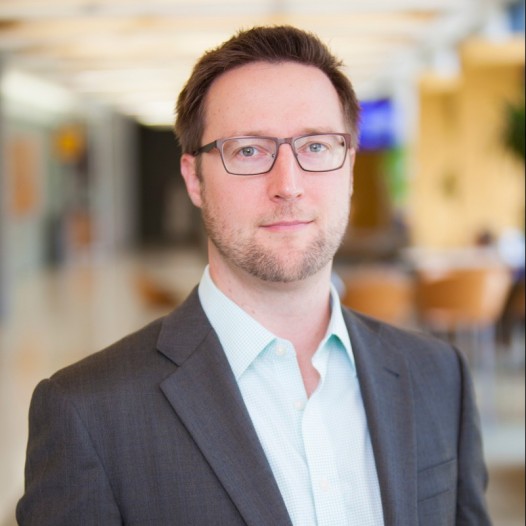 ACADEMIC DIRECTOR
ASSOCIATE PROFESSOR OF MANAGEMENT AND INTERNATIONAL BUSINESS

EMAIL: hillern@fiu.edu

Florida International University
11200 SW 8 ST, MARC 326
Miami, FL 33199
Phone: 305-348-5323
Nathan Hiller is Academic Director of the Center for Leadership and an Associate Professor of Management and International Business at FIU.
As an academic, his focus is on understanding the strategic implications of executive personality, as well as enhancing the way that organizations build their leadership pipeline. His areas of expertise include leadership and leadership development, psychology of top executives, human capital development, organizational change and transformations, and organizational culture. His research has appeared in most of the top journals in the field of management, including: Academy of Management Journal, Strategic Management Journal, and The Leadership Quarterly. Nathan is a recipient of the Kenneth Clark Award for innovative leadership research and sits on the editorial boards of the Journal of Applied Psychology and The Leadership Quarterly. During the 2012-2013 academic year, he held visiting faculty appointments at Cornell University and the University of Washington and he has taught a graduate leadership course at Fundação Getulio Vargas in Rio de Janeiro.
As a consultant and practitioner, Nathan has worked on cutting-edge projects related to strategic leadership development, organizational change, culture, human capital planning, and teamwork with clients including: Johnson & Johnson, Boeing, Burger King Corporation, Beckman Coulter, Norwegian Cruise Lines, and The United States Marine Corps. He has been a Fellow of the Center for Leadership since 2005, and is the Faculty Director and primary facilitator in The High Potential Leader program – a 4-day intensive leadership development program designed to accelerate the leadership capacity of mid-level leaders. Nathan oversees the academic content of all Center for Leadership programs and is one of the primary session facilitators.
Nathan loves to travel and draws regularly from his experience living in four countries on three continents in ten cities. He received his Ph.D. from The Pennsylvania State University.