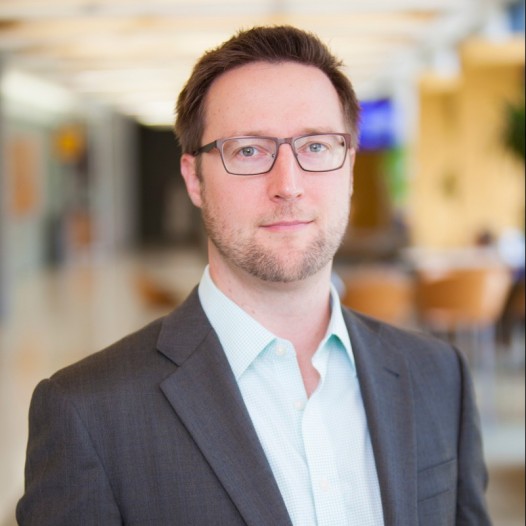 ACADEMIC DIRECTOR
ASSOCIATE PROFESSOR OF MANAGEMENT AND INTERNATIONAL BUSINESS

EMAIL: hillern@fiu.edu

Florida International University
11200 SW 8 ST, MARC 326
Miami, FL 33199
Phone: 305-348-5323
Nathan Hiller is Academic Director of the Center for Leadership and an Associate Professor of Management at FIU.
As an academic, his focus is on understanding the strategic implications of executive personality, as well as enhancing the way that organizations build their leadership pipeline. Nathan's research has appeared in most of the top journals in the field of management, including the Academy of Management Journal, Strategic Management Journal, and The Leadership Quarterly. He holds editorial board positions at the Journal of Applied Psychology and The Leadership Quarterly, and has won several research awards.
As a consultant, Nathan has led projects and consulted with organizations such as: Boston Scientific, Hewlett Packard (HP), the US Secret Service, Bacardi USA, Norwegian Cruise Lines, and The Centers for Disease Control (CDC). In his role at the Center for Leadership, Nathan oversees the academic content of all leadership programs, and is the Faculty Director of The Senior Executive Leaders Program, The High-Impact Leadership Program, and an internal FIU program geared for senior leaders of the university. He is the primary author of The Center's Leadership Competency Builder, which forms the backbone of all Center programming.
Dr. Hiller has held visiting faculty appointments at Cornell University and the University of Washington, and has taught a graduate leadership course at Fundação Getulio Vargas (FGV) in Rio de Janeiro. Nathan loves to travel and draws regularly from his experience living in four countries on three continents in ten cities. He received his Ph.D. from The Pennsylvania State University.
Watch Nathan's keynote address during the HR.com's 2017 LEAD conference in Nashville, Tennessee.