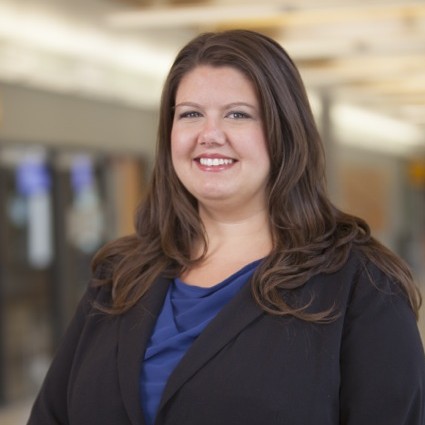 MANAGER, ADMINISTRATIVE SERVICES

EMAIL: kwilczek@fiu.edu

Florida International University 
Center for Leadership 
11200 SW 8 ST, MARC 326 
Miami, FL 33199 
Phone: 305-348-5323 
Kristyn Wilczek is the Senior Manager for Operations and Budget for the Center for Leadership at Florida International University in Miami. Kristyn joined CFL in 2010 and her primary role is to manage Center operations including all budget-related issues.  Kristyn serves as a liaison to the university community in her role as senior manager and provides guidance and training for Center faculty and staff.  As liaison to service providers, vendors, and clients, Kristyn serves as a vital resource for The Center's effective operations.
Previously Kristyn served as The Center's Senior Manager for Programs and her role was to plan, manage and execute all of The Center's core curriculum programs such as The Senior Executive Leaders Program, The Women Leaders Program and the launch of The Center's newest program, The High-Impact Leadership Program. She was also responsible for providing conceptual and logistical support for The Leadership Lecture Series that was launched in early 2011. In addition to the core programs, she previously assisted with coordination duties for the Principals Leadership Development Program and numerous workshops and engagement opportunities associated with The Center.
Prior to joining The Center, Kristyn was Program Coordinator for continuing and professional education programs at Rutgers University. She holds a Bachelor of Arts from Rutgers University where she majored in both Journalism and Women and Gender studies. She received her Master of Business Administration from Florida International University in 2013.