Valentina Bruk-Lee, Ph.D.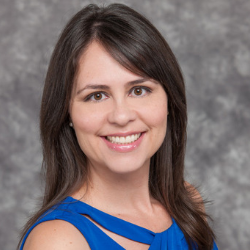 ASSOCIATE PROFESSOR, DEPARTMENT OF PSYCHOLOGY, FLORIDA INTERNATIONAL UNIVERSITY
Dr. Valentina Bruk-Lee is Associate Professor of Industrial and Organizational Psychology, Department of Psychology at Florida International University. Dr. Bruk-Lee's research is primarily focused on the topics of interpersonal conflict in organizations, employee satisfaction, occupational health and well-being, employee selection. She is also interested in counter-productivity in organizations and the role of personality in the job stress process. Dr. Bruk-Lee has consulted with both private and public sector organizations in the areas of employee selection, job analysis, performance measurement, and competency modeling. She has also led the development and localization of assessments used in global selection programs.
Dr. Bruk-Lee has served on the state level committee for the APA's Psychologically Healthy Workplace Award and on SIOP's Professional Practice Committee on Occupational Health, Safety, and Well-Being. Dr. Bruk-Lee received her Ph.D. and M.A. in Industrial and Organizational Psychology from the University of South Florida and her B.S in Public Relations and Psychology from the University of Miami.