Stephen J. Zaccaro, Ph.D.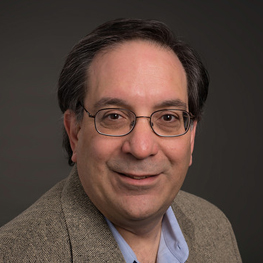 PROFESSOR
DEPARTMENT OF PSYCHOLOGY
GEORGE MASON UNIVERSITY
Dr. Stephen J. Zaccaro is a professor of psychology at George Mason University, Fairfax, Virginia. He is also an experienced leadership development consultant and executive coach. He has written over 150 journal articles, book chapters, and technical reports on leadership, group dynamics, and team performance.  He has authored a book titled, The Nature of Executive Leadership: A Conceptual and Empirical Analysis of Success, and has co-edited five other books on the topics of organizational leadership, leader development, multiteam systems, cyber-security and occupational stress. 
He has worked with executives and managers from private industry as well as from the educational, nonprofit, government, and military sectors. He has served as a principal investigator, co-principal investigator or consultant on multiple projects in the areas of leadership and executive assessment, leadership and team training, leader adaptability, executive coaching, multiteam systems, and cyber security team performance. 

Dr. Zaccaro serves on the editorial board of The Leadership Quarterly, and is an associate editor for the Journal of Business and Psychology and for Military Psychology.  He is a Fellow of the Association for Psychological Science, and of the American Psychological Association, Divisions 14 (Society for Industrial and Organizational Psychology) and 19 (Military Psychology.)