Samantha C. Paustian-Underdahl, Ph.D.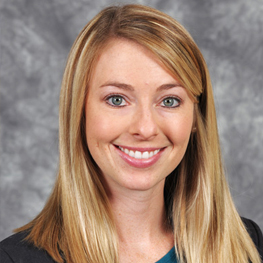 ASSISTANT PROFESSOR, DEPARTMENT OF MANAGEMENT & INTERNATIONAL BUSINESS, FLORIDA INTERNATIONAL UNIVERSITY
Dr. Sam Paustian-Underdahl is a professor, researcher, and consultant whose work is dedicated to enhancing employee and organizational well-being and effectiveness. Her research focuses on the work-family interface, gender and diversity in organizations, and leadership, in the context of work and organizations. Her research is published in premier academic journals including the Journal of Applied Psychology (JAP), the Journal of Organizational Behavior (JOB), the Journal of Management, and the Journal of Occupational and Organizational Psychology (JOOP), among others, and has been presented at international and national conferences.
In addition to her academic experiences, Dr. Paustian-Underdahl has gained valuable external and internal human capital consulting experiences working with Strategic Management Decisions and Ingersoll Rand. As an instructor to business students, she applies her practical knowledge and experience of talent acquisition, employee development, and performance management to supplement student learning related to the core concepts of organizational behavior and human resources management.
Additionally, Dr. Paustian-Underdahl served as the assistant editor for the Journal of Business and Psychology (JBP) in 2011, and currently serves on the editorial board for JOOP and JBP, and is an ad-hoc reviewer for JAP, JOB, and Human Resources Management.
Dr. Paustian-Underdahl holds a B.S. in Psychology from the University of Georgia, as well as a M.A. in Industrial-Organizational Psychology and a PhD in Organizational Science from the University of North Carolina at Charlotte.
Dr. Paustian-Underdahl was named a FIU Top Scholar in 2015. She was also awarded the 2015 Saroj Parasuraman Award for the Outstanding Publication on Gender and Diversity by the Gender & Diversity in Organizations (GDO) Division of the Academy of Management.