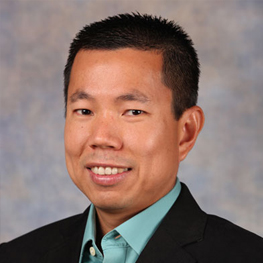 ASSOCIATE PROFESSOR
ALVAH CHAPMAN EMINENT SCHOLAR ENDOWMENT CHAIR
FACULTY DIRECTOR, INTERNATIONAL MBA PROGRAM
DIRECTOR, GLAM PHD PROGRAM
FLORIDA INTERNATIONAL UNIVERSITY 
Dr. Hock-Peng Sin is an associate professor and Alvah Chapman Eminent Scholar Endowment Chair at Florida International University in the Department of Global Leadership and Management.  He also serves as the faculty director of the International MBA program and the Ph.D. program for the department of GLAM.  Dr. Sin received his Ph.D. from Pennsylvania State University.
His research areas include leadership (e.g., leader-member exchange and leadership development), management of dynamic performance and multi-level methodology in organizational research.  Dr. Sin has published more than a dozen articles and book chapters including several publications in premier outlets such as Academy of Management Review, Journal of Applied Psychology, Journal of Organizational Behavior, Leadership Quarterly, Organizational Research Methods, Personnel Psychology, and Strategic Management Journal. His research has garnered over 2,400 scholarly citations according to the Google Scholar index. He regularly reviews for numerous academic journals and currently serves as editorial board member for the Journal of Applied Psychology, the Organizational Research Methods, and the Journal of Business and Psychology.  He is also the recipient of several best paper awards including the Leadership Quarterly Best Paper Award for a paper published in 2011.
In addition to teaching organizational behavior and human resource management courses at the undergraduate-, MBA-, MSHRM-, and PhD-levels, Dr. Sin also regularly conducts executive training on strategic leadership, traps in decision making, and 360-degree executive feedback at the leadership development programs through the Center for Leadership at FIU, as well as the annual Chapmanville leadership development program for senior leaders from across Miami-Dade County government.