Elizabeth D. Cramer, Ph.D.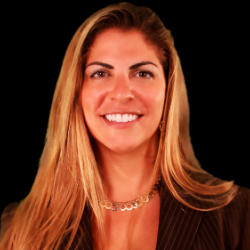 DIRECTOR, GRADUATE PROGRAM
PROFESSOR, SPECIAL EDUCATION
DEPARTMENT OF TEACHING AND LEARNING 
FLORIDA INTERNATIONAL UNIVERSITY
Dr. Elizabeth Cramer is Graduate Program Director of the Department of Teaching and Learning and Professor of Special Education at Florida International University. Her research is primarily focused on the education of high-need children in inclusive urban settings. Her work explores opportunity and achievement gaps; the intersection of race, culture, language, poverty, and ability; collaboration with diverse family and faculty; data-based decision making; and placement issues and educational outcomes for diverse learners. Her research in these areas has led to dozens of scholarly publications, national consultancies, and 10 federal grants totaling approximately $10 million in support of preparing a diverse cadre of educators to work in urban settings with high-need students.
Dr. Cramer has served as an educational leader at the local, state, and national/international levels. She serves on the Miami-Dade County Public School's Superintendent's Advisory Panel for Students with Disabilities. She is the past president of both the Division of Diverse Learners of the Council for Exceptional Children and the Florida Council for Exceptional Children. She has been recognized for these efforts with the FIU Award for Excellence in Service and the President's Access and Equity Award. She has been hired by universities and schools across the country to train and support faculty in collaboration, decision-making, and culturally responsive education.
Dr. Cramer received her Ph.D. from the University of Miami in Special Education and Reading, her M.S.Ed. from the University of Miami in Teaching English to Speakers of Other Languages and Early Childhood Special Education, and her B.A. from the University of Miami in Special Education and Psychology. She was a Florida certified teacher and taught special education in an urban high school in Miami-Dade County Public Schools.