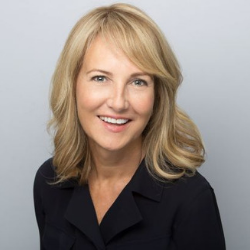 FOUNDER AND PRINCIPAL CONSULTANT,
THE DAYMARK GROUP
Dr. Angela Love has over 20 years of experience in Fortune 500 corporation management, consulting, and leadership development coaching.
As an organization and leadership development expert, Angela works with corporate and public-sector leaders and teams to maximize effectiveness in leadership, change management, communication, and high-  performance team development.
During her 14-year career with AT&T and Marquette Medical/GE, Angela gained intensive experience in the areas of operations, team-based management, global account management, and information technology. As principal of her leadership consulting firm, she has worked with executives and teams in 9 countries. Her client list includes Microsoft, Johnson & Johnson, Tyco, Citrix, Humana, Trinity Health, GlaxoSmithKline,  FedEx, Burger King, Sony, Carnival Cruise Lines, and the Discovery Channel.
Angela is a Founding Fellow of the Institute for Coaching Professional Association at McLean Hospital, a  Harvard Medical School affiliate. Her doctoral research focused on the application of mindfulness to build resilience in the corporate setting and an article related to her research and work with Microsoft Executives was selected for the Handbook of NeuroLeadership.
Angela is a member of the Society for Industrial-Organizational Psychology, the Organizational Development  Network, and the American Psychological Association.