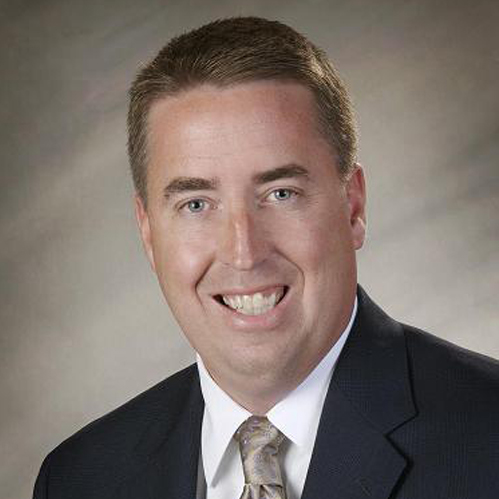 VICE PRESIDENT AND CHIEF TECHNOLOGY OFFICER, JM SERVICE CENTER
Shawn Berg is vice president and chief technology officer of JM Service Center, LLC (JMSC) – a division of diversified automotive company JM Family Enterprises, Inc. (JM Family). Berg is responsible for the Technology Services and Architecture groups and helps implement JM Family's companywide technology strategy.
Berg joined the company in 1993 as a programmer analyst. He was promoted to director of Site Operations in 2000, and has served as director in several core IT areas, including End User Services, Technology Planning, Risk Management, and the Project Management Office. He was most recently vice president of Technology Operations and was responsible for overall implementation and operations of JM Family's technology and information systems.
Prior to JM Family, Berg served as computer programmer for the National Florist Association, development engineer for The Robot Works and technical engineer for Identitech.
Berg studied computer science at the University of Central Florida and holds an associate of arts degree from Valencia Community College. He resides in Wellington, Fla., with his wife Andrea and their three children.
JMSC was created as an internal shared services center to improve the company's competitive position by leveraging key services that deliver business solutions and enhance customer value. By grouping together company resources that perform similar activities, JM Family is able to service multiple internal partners more efficiently and effectively.
JM Family (www.jmfamily.com) is currently ranked No. 16 by FORTUNE® as one of the 100 Best Companies to Work For, its 13th consecutive year on the list. The company is also ranked No. 3 on Computerworld's list of "100 Best Places to Work in IT." In addition to JMSC, primary subsidiaries and divisions include: Southeast Toyota Distributors, LLC, the world's largest independent distributor of Toyota and Scion vehicles; World Omni Financial Corp., a diversified financial services company; JM&A Group, one of the largest independent insurance and extended warranty groups of companies in the U.S.; and JM Lexus, the largest volume Lexus dealership in the world. Headquartered in Deerfield Beach, Fla., JM Family has major operations in Jacksonville and Margate, Fla.; Commerce and Alpharetta, Ga.; Mobile, Ala.; and St. Louis, Mo.