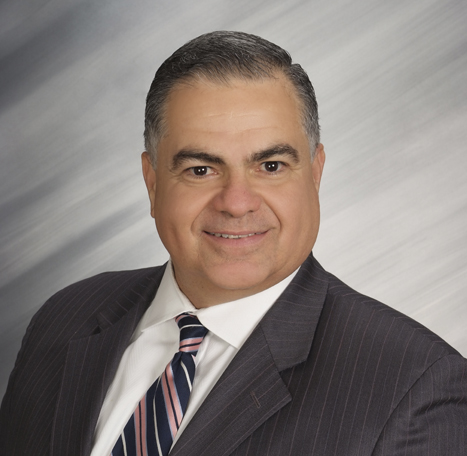 MARKET PRESIDENT OF MIAMI AND COMMERCIAL BANKING AND WEALTH EXECUTIVE, CAPITAL BANK
Roberto Muñoz brings more than 35 years of financial experience to his current leadership role as market president of Miami and commercial bank and wealth executive at Capital Bank, a member of the First Horizon National Corp. (NYSE:FHN).
Throughout his career, Mr. Muñoz has held several other senior executive positions in both domestic and international financial institutions. In South Florida, he served as senior vice president for Florida Community Bank, where he led the South Florida Market's Commercial Banking Team. Prior to that, Mr. Muñoz was president of BBVA Compass' South Florida Market. His work in international financial institutions extends to; Barclay's Capital PLC (London); Mizuho Bank (Tokyo); Israel Discount Bank (Tel Aviv); and Regions Financial Corp (Birmingham).
Mr. Muñoz is the 2019 chair of the Word Trade Center Miami the region's leading global trade promotion organization. Additionally, Mr. Muñoz is an officer on the executive board of the Miami-Dade Beacon Council, treasurer of the Greater Miami Chamber of Commerce, and former chairman and president of the Florida International Bankers Association.
Mr. Muñoz serves on a host of additional boards including: The Center for Financial Training, Southeastern Chapter; Center for Leadership at Florida International University; the Chapman Partnership for the Homeless; and the Boy Scouts of America South Florida Chapter. He is the 2019 recipient of its "Distinguished Citizen Award," and was recognized as "Philanthropist of the Year" in 2015 by the Leukemia and Lymphoma Society of South Florida. Mr. Muñoz also received the "Florida Business Ambassador Award" from Governor Rick Scott in 2015.
He received an Associate of Arts degree in Business Administration from Miami Dade College and a Bachelor's degree in Finance and International Business from Florida International University's College of Business.
Mr. Muñoz and his wife Terri have five children. In addition to spending time with his family, Mr. Muñoz loves to cook, travel and enjoy the many cultures of the world. He is fluent in English and Spanish.