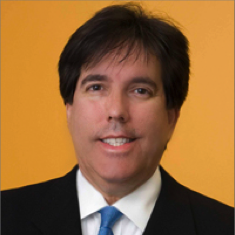 CHAIRMAN, BOARD OF ADVISORS, CENTER FOR LEADERSHIP 

PRESIDENT AND CO-FOUNDER, MOMENTUM CONSULTING CORPORATION
Mr. Montadas is the President and Co-founder of Momentum Consulting Corporation. He has more than 24 years of experience in Enterprise Applications Development/Integration, IT Business Solutions Development, Business Intelligence & Data Warehousing Solutions, as well as Project Management. Currently, Peter has primarily focused on the business development of technology solutions for the firms' enterprise corporate customers, across multiple industry verticals such as travel, hospitality, retail, and transportation.
Mr. Montadas obtained his Bachelor in Science in Electrical Engineering with a major in Computer Engineering from the University of Miami and a Masters in Business Administration (MBA) from The American University in Washington D.C.