The Leadership Lectures: Sydney Finkelstein, Ph.D.
The Leadership Lectures feature world-class, accomplished and influential leaders with expertise ranging from business and philanthropy to public service and academic research. Through the Lectures we hope to allow our community to have access to the expertise, advice and best practices of some the world's foremost leadership minds and so the lectures are free and open to the public.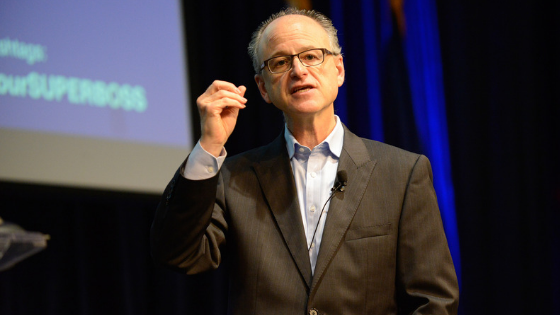 Lecture
Date

Tuesday, November 1, 2016
Presenter
Sydney Finkelstein, Ph.D.

Dr. Sydney Finkelstein is the Steven Roth Professor of Management and Director of the Center for Leadership and the Tuck Executive Program, both at the Tuck School of Business at Dartmouth College. He holds a Masters degree from the London School of Economics and a Ph.D. from Columbia University. Dr. Finkelstein has published 20 books and 80 articles, including the #1 bestseller Why Smart Executives Fail. He is a Fellow of the Academy of Management and on the global Thinkers 50 list of top management thought leaders. His latest bestselling book is Superbosses: How Exceptional Leaders Master the Flow of Talent, which LinkedIn Chairman Reid Hoffman calls the "leadership guide for the Networked Age," while Jeff Immelt, Chairman and CEO of GE, says "Superbosses gives leaders a playbook to bring out the best in their people." He can be reached on twitter: @sydfinkelstein.
---
The Leadership Lectures are presented with the generous support of Amerant Bank.

We would also like to thank our university partner, FIU Honors College for their support.