The Leadership Lectures: Jorge P. Montoya
About the Lecture
REALLY, THE ONLY THING THAT COUNTS IS DELIVERING RESULTS
What do a major company CEO, a middle level manager in a corporation, a small business owner and an entrepreneur of a start-up all have in common? That, at the end of the day, business success or failure for each is defined by the results they deliver, both top line and bottom line.
This lecture will cover one of the most important aspects in running a business – Operating Discipline – which is very seldom covered as a subject in any graduate or undergraduate business program, but one you will quickly learn the hard way through experience. This lecture is based on the premise that delivering sustainable breakthrough results is the ultimate reflection of strong leadership, absolutely necessary for career advancement in company or to claim success in any business venture. As such, the lecture will include some useful and practical tips on how to ensure you practice operating discipline as you launch on your business journey after school.
About the Speaker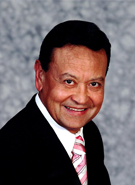 Jorge P. Montoya is a member of the board of directors of Gap, Inc. and the Kroger Company. Gap, among the largest apparel companies in the world ($16 billion annual sales), includes Gap, Banana Republic, Old Navy, Athleta and Intermix stores. Kroger is the second largest grocery retail chain in the world ($105 billion annual sales).
Previously Jorge worked for 33 years with Procter & Gamble, retiring in 2004 as President P&G Latin America and President Global Snacks and Beverages. Starting in his native Peru in 1971, he became GM Peru 1978, GM Spain in 1980 and placed in charge of Latin America in 1985, then a small 4-country business ($400 M sales). He relocated the P&G LA headquarters to Caracas, Venezuela in 1987, including setting up a research & development innovation center. At retirement in 2004 P&G Latin America had operations in all countries and about $5 billion annual sales.
Jorge is a member of the advisory boards of: Haas Business School, University of California, Berkeley; Instituto de Estudios Superiores de Administracion (IESA-Venezuela); and the Youth Orchestra of the Americas (Washington DC). He was awarded the "Order of Francisco de Miranda" (1997) in Venezuela. Jorge and his wife Costanza have a private foundation to support underserved children education in Peru and Venezuela.
Jorge obtained a BS in Mechanical Engineering and an MBA, both from the University of California, Berkeley. He was elected NCAA Soccer All American in 1968 and in 1994 he delivered the Commencement Speech at Haas Business School, UC Berkeley.
When
Tuesday, October 7, 2014, 9:30 a.m.
Where
MARC Pavilion, Florida International University
Modesto A. Maidique Campus
11200 SW 8 Street, Miami, Florida 33199
---
The Leadership Lectures are presented with the generous support of Mercantil Bank.

In an effort to optimize participation for our lectures, we often overbook knowing that cancellations will effect attendance. As such, we strongly urge you to register online to reserve your place, but also that you arrive early to claim your seat. While we are unlikely to turn anyone away, we are limited to the capacity of the lecture rooms and event spaces. Many thanks in advance for your understanding and cooperation.