The Leadership Lectures: Herminia Ibarra
About the Lecture
Act Like a Leader, Think Like a Leader
For the many successful managers who have built their career on technical expertise or operational excellence, moving into a bigger leadership role can be daunting experience. All too often, they remain stuck in outdated mindsets and modes of operating, even after others recognize their need for change.  At these subtle inflection points, aspiring leaders must:
redefine their jobs so that they can make more strategic contributions
diversify their networks so that they connect to and learn from a bigger range of stakeholders, and,
become more playful with their sense of self so that they can grow beyond outdated leadership styles and preferred ways of contributing.
Defying standard leadership development guidance, which encourages deep self-reflection into strengths and weaknesses, Professor Ibarra will show that the most effective way to step up to leadership is by increasing "outsight:" through action, not analysis, and by learning from experience, not introspection. She will identify the steps and levers for changing from the outside in, providing practical advice on how to act like a leader in order to start thinking like one.
About the Speaker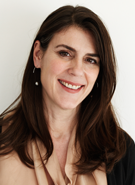 Professor Herminia Ibarra is the Cora Chaired Professor of Leadership and Learning and Professor of Organizational Behavior at INSEAD. Prior to joining INSEAD she served on the Harvard Business School faculty for thirteen years. She is Vice-Chair of the World Economic Forum's Global Agenda Council on Women's Empowerment and Chairs the Visiting Committee of the Harvard Business School. Thinkers50 ranked Professor Ibarra #9 among the most influential business gurus in the world.
Professor Ibarra is an expert on professional and leadership development. Her book Working Identity: Unconventional Strategies for Reinventing Your Career (Harvard Business School Press, 2003) documents how people reinvent themselves at work. Her numerous articles are published in leading journals including the Harvard Business Review, Administrative Science Quarterly, Academy of Management Review, Academy of Management Journal, and Organization Science.  Her research has been profiled in a wide range of media including the New York Times, Wall Street Journal, Financial Times and The Economist. She teaches in a variety of INSEAD programs and consults internationally on talent management, leadership development, and women's careers. A native of Cuba, Professor Ibarra received her M.A. and Ph.D. from Yale University, where she was a National Science Fellow.
When
Tuesday, April 21, 2015 at 9:30 a.m.
Where
Graham Center Ballrooms, Florida International University
Modesto A. Maidique Campus
11200 SW 8 Street, Miami, Florida 33199
---
The Leadership Lectures are presented with the generous support of Mercantil Bank.

In an effort to optimize participation for our lectures, we often overbook knowing that cancellations will effect attendance. As such, we strongly urge you to register online to reserve your place, but also that you arrive early to claim your seat. While we are unlikely to turn anyone away, we are limited to the capacity of the lecture rooms and event spaces. Many thanks in advance for your understanding and cooperation.