The Leadership Lectures: Bruce J. Avolio
About the Lecture
Researchers and practitioners target leadership as being "individual," although recently there has been an increasing focus on what is termed "shared" leadership. By using such restricted definitions and measurement of leadership, we limit our ability to determine what constitutes the full leadership system in an organization and its monetary value. In his presentation, Dr. Avolio, will share results from several lines of research that demonstrate the importance of expanding how we both assess and monetize leadership. He will cover the practical implications of this work in terms of its application to assessing, developing and placing a monetary value on the leadership system in an organization.
About the Speaker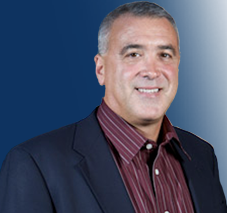 Dr. Avolio is the Marion B. Ingersoll Professor and Executive Director at the Foster Center for Leadership, University of Washington in Seattle, Washington. Professor Avolio has an international reputation as a researcher and practitioner in leadership and its development. He previously served as Director of the Gallup Research Institute (2003-2008). He is a Fellow of the American Psychological Association and of the Academy of Management.
Professor Avolio has consulted with public and private organizations in North and South America, Africa, Europe, and Southeast Asia. He has published 11 books and over 125 articles on leadership and related areas.
Dr. Avolio's latest interest and presentations focus on the following:
How to accelerate authentic leadership development?
How to use the positive psychological capacities of leaders to accelerate change?
How to show decision makers the 'return on development' investment in leadership?
When
Tuesday, March 6, 2012 11:00 a.m.
Where
FIU College of Business Complex, Special Events Center (CBC 232)
Modesto A. Maidique Campus
11200 SW 8 Street, Miami, Florida 33199
---
The Leadership Lectures are presented with the generous support of Mercantil Bank.

In an effort to optimize participation in our lectures we strongly urge you to register online to reserve your place and arrive early to claim your seat. While we are unlikely to turn anyone away, we are limited to the capacity of the lecture rooms and event spaces. Many thanks in advance for your understanding and cooperation.