The Leadership Lectures: Bob Knowling
The Leadership Lectures feature world-class, accomplished and influential leaders with expertise ranging from business and philanthropy to public service and academic research. Through the Lectures we hope to allow our community to have access to the expertise, advice and best practices of some the world's foremost leadership minds and so the lectures are free and open to the public.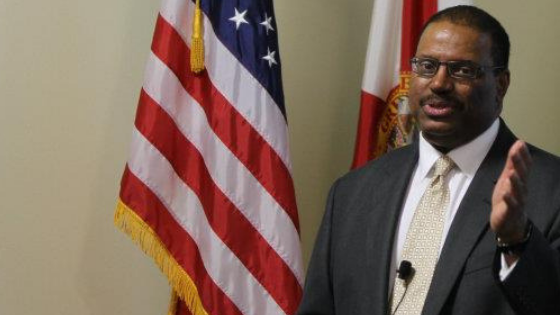 Lecture
About the lecture

Bob Knowling's story proves that almost any disadvantage can be overcome with persistence and a passion for excellence. And it teaches us how to embrace change rather than cling to the past.

It is easy to lose sight of our potential in a time of economic turmoil, joblessness, and confusion. Knowling reminds us that none of those conditions is permanent and, more important, that none of them excuses us from making a concerted effort at whatever we try to do. As he puts it, "You turn around organizations, in most cases, by turning around individuals... The real lesson of transformation is that it happens not in companies and not in offices, but in lives."

Knowling believes that we do not define ourselves by our upbringing or the external conditions of our lives. It's our response to those conditions that counts. It's not where you came from; it's what you do with your potential. You'll be amazed to learn where Knowling came from and how he got from a really distant "there" to a very inspiring "here."

Date
Presenter
Bob Knowling

Bob Knowling is respected by many of America's most admired executives, from Jack Welch to Michael Bloomberg. He has led large organizations through periods of dramatic transformation; management guru Noel Tichy calls him "a change agent's change agent." But even more impressive than Knowling's résumé is the road he took to the top.

He grew up as one of thirteen children in Indiana, shuttling between the homes of his divorced parents, surrounded by crime, poverty, drug abuse, and racism. Later he lived and worked on his grandparents' farm in Missouri. No one encouraged him to have big ambitions or even bothered to ask, "What do you want to be when you grow up?" But Knowling used his athletic and academic talents to earn a college scholarship and later an MBA. He became an expert at leading change—helping others see a better future, then work hard to make it real.
---
The Leadership Lectures are presented with the generous support of Mercantil Bank.

In an effort to optimize participation in our lectures we strongly urge you to register online to reserve your place and arrive early to claim your seat. While we are unlikely to turn anyone away, we are limited to the capacity of the lecture rooms and event spaces. Many thanks in advance for your understanding and cooperation.