Continuous learning – the secret of highly successful executives
Joe Caruncho, CEO, Genuine Health Group, recalls lessons from participating in Center for Leadership programs.
Joseph L. Caruncho launched Preferred Care Partners and grew it to become a $750 million healthcare provider with 600 employees, before selling it in 2012 to United Healthcare. Today he is the founder and CEO of Genuine Health Group, which in a short time has grown to over $100 million in annual revenues.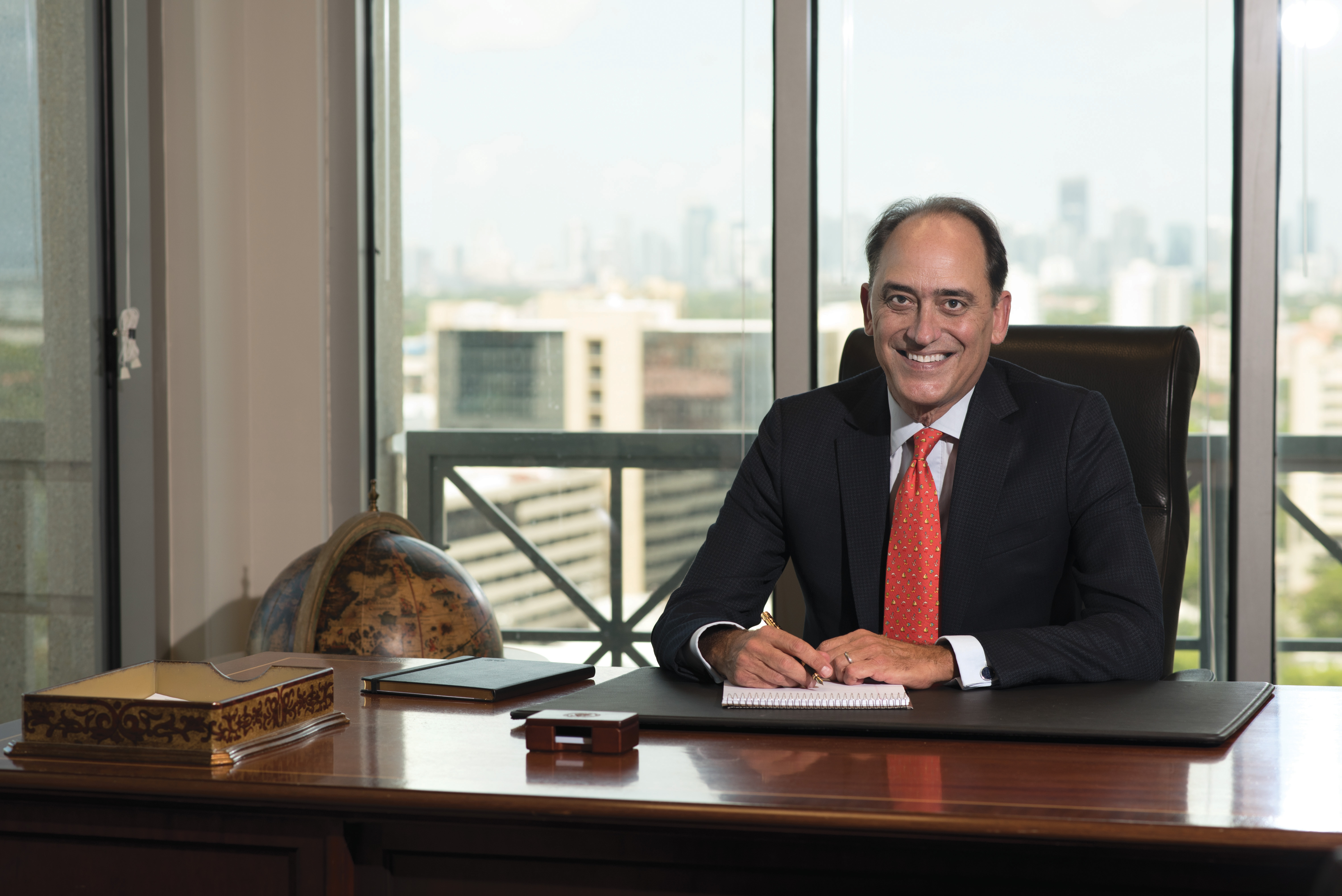 Caruncho believed all along that his success came, in part, from his hands-off management style – he would share his strategy with his team and leave them to execute.
The companies were successful. Yet, Caruncho later learned during an executive leadership development program at the Center for Leadership at Florida International University that his approach sometimes left his teams feeling disconnected. He found his strategy wasn't being wholly fulfilled, and the company culture Caruncho had worked hard to instill was "slipping away."
"I had this practice of flying at 100,000 feet, empowering the team, and saying, 'Call me if you need me,'" he says. "I learned I went too far."
For aspiring leaders and C-suite executives alike, The Center's leadership development programs focus on two high-level facets of leadership: self-insight and developable skills.
 "Even seasoned leaders realize there are no 'seven critical traits' or 'five behaviors or styles' that will make them a better leader," says Dr. Hiller. "Leadership is not so simple. But that doesn't mean that it cannot be learned, or insights cannot be gleaned from leadership courses."
Caruncho not only developed an understanding of the impact of his "fly-high" style, but also learned research driven, practical strategies and best practices to be more effective in the implementation of his vision.
Our life experiences color our decisions
With The Center's use of validated research strategies, Caruncho also found the program focused on his EQ, or emotional quotient. Whether professional or personal experiences, the program encouraged him and fellow participants to be "aware of the things in your life that make you behave a certain way."
"None of us leave our life experiences at the office door," he says.
"So it's essential to gain self-awareness of the things that lead you to make bad decisions or act a certain way. The course offered a lot of examples, with research behind them that really fleshed it out."
"The best leaders continually learn about themselves and others, and then practice those new behavioral techniques and strategies," says Dr. Nathan J. Hiller, academic director for the Center for Leadership.
By applying the best academic and real-world research with exercises that allow executives to peer deeply into their own style and practices, leaders at every level learn more about themselves and can help improve those around them.
Caruncho participated in The Center's inaugural executive leadership program for C-Suite executives – a "guinea pig," he calls himself. Today, he is a bullish advocate for The Center's programs and serves on The Center's external Board of Advisors. He has encouraged directors and executives from Preferred Care Partners previously and now with Genuine Health Group to enroll in Center programs and to send aspiring leaders from among their ranks.
"It's rich with academic-based research, but it's not an academic course. It's hands on, practical content you can put into practice," he says. "It helped me be cognizant of what my teams and I do differently and how we can improve today and grow tomorrow."
In February of 2018, The Center was, for the 5thconsecutive year, top ranked for their executive leadership programs by HR.com and Leadership Excellence magazine. To learn more about The Center's executive leadership development programs, visit lead.fiu.edu/programs.