Educational advocate, entrepreneurial leader, and women-run startup proponent Michelle Abbs, who has helped transform under-performing Miami-Dade public schools and drive area startups to success, is the 2018 recipient of the Florida International University Center for Leadership Emerging Leader Award.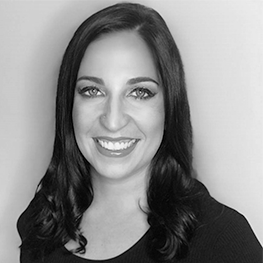 "Being named an emerging leader in a city I've only lived in for 12 years gives me a sense of belonging and commitment that's truly profound," said Abbs, 35, director of Miami WIN Lab for Babson College. "I'm honored that the Center for Leadership is encouraging even more female leadership by lifting me up as a role model."
The Emerging Leader Award honors South Florida's successful, next-generation leaders under the age of 40. Abbs was chosen from among nine finalists.
"Michelle is the quintessential emerging leader, both guiding the next generation of students and helping the next generation of entrepreneurs. For the Miami community, her efforts are truly a win-win," said Mayra Beers, Ph.D., director of strategy for the Center for Leadership. "Like her fellow finalists, Michelle inspires those around her on many levels."
Born to an Arabic family and raised in a conservative Michigan community, Abbs upon high school graduation answered a personal call to experience broader cultural horizons. She earned her bachelor's degree in Spanish and International Relations from the University of North Carolina-Chapel Hill, spending a semester studying in Spain. Aware of how Miami "celebrated different cultures and diversity," she traveled south in 2006 to earn her Master's in International Education from Florida International University.
Abbs signed up with Teach for America where she discovered her love of teaching. This love and commitment to education was to become the anchor of her career and guided her to making an impact and affecting change. She joined the Teach for America staff, where her innovative talent was quickly realized. Alongside district administrators she created the first ever hybrid position to serve both Teach for America and the entire staff at Miami Northwestern. She was a vital part of the team that led the school from an F- graded school to a B school in just one year and on to an A ranking for the first time in the school's history.
With her entrepreneurial spirit having led to success at Miami district schools, Abbs transitioned to a tech start-up and learned a great deal from the inner workings of start-ups. Her love of teaching quickly drew her back and she returned to teaching in a form where she trained sports coaches to mentor young girls. In a move that merged both the teaching and the entrepreneurial worlds she enjoyed, Abbs joined the Miami WIN Lab for Babson College accelerator, filling the post's vacancy during the middle of a cohort. Babson College is widely known for being #1 in Entrepreneurial Education holding that ranking for the past 25 years. The WIN Lab accelerator program selects high growth potential female founders and provides them content, resources and networks to spike their businesses success. Likening her midyear arrival to the unease students have when a new teacher comes during the school year, she reached out to members and committed to helping them scale. And scale they did. With Abbs' support and guidance, most enjoyed "extreme growth," hiring staff and seeing millions of dollars in capital investments.
Her very quick impact in her role also saw applications spike from the 50s and 80s the two years before her arrival to 168 this year. Her next goal: to increase venture capital steered to women-run startups from the current 3% of the $100 billion invested each year.
"I spent nine years focused on classroom education which shaped a lot of how I view things. I'm still an educator at heart, but many of the classrooms I work in now don't have the same four walls or block subject areas. Inspiring female founds and catalyzing their business growth in WIN Lab is truly a dream job. I came into this role running 100 miles a minute. I knew I had something to prove and I took this really seriously. That's paid off."
Abbs will receive her award at an event in her honor to be held on November 13, 2018. The Award is presented through the generous support of the Alvah H. and Wyline P. Chapman Foundation and includes a $1000 gift to the awardee. The award's three previous recipients were Matthew Anderson, a Miami native and community activist; Vance Aloupis, CEO of The Children's Movement of Florida; and Dr. Susan Amat, founder of Venture Hive.
To RSVP for the lecture, click here.
About the Florida International University Center for Leadership: The award-winning FIU Center for Leadership explores leadership thought and practice through continuous research; assists in the development of keen self-insight; teaches leadership competencies through open-enrollment and custom, company-specific leadership courses; and offers seminars and other programs. The Center helps corporate partners and executives meaningfully transform their organizations by equipping better leaders for a better world. Learn more by contacting us, or by calling 305-348-5323.