How transferable are your leadership skills?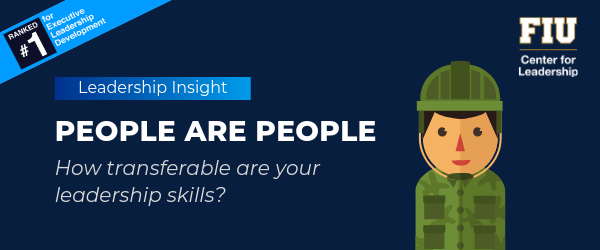 During his military career, Col. Charles P. "Chuck" Samaris led or trained teams from 200 to 1,600. He served in operations Desert Shield and Desert Storm, oversaw a multi-billion-dollar reconstruction program in Iraq, and was company commander for U.S. troops during massive war games in South Korea. 
As Commander and New England District Engineer for the US Army Corps of Engineers, he managed 500 civilian employees across a 66,000-square-mile region. His last assignment: Command Engineer with U.S. Southern Command, or "SOUTHCOM," in Doral, Florida, overseeing $500 million in programs and 150 construction projects across the hemisphere.
Shifting gears
When he retired last summer after 30 years of highly decorated service, Col. Samaris faced what many veterans face: whether his military credentials would translate to success in the private sector. The colonel suspected his field-tested insights would be precisely the lessons to drive success in Corporate America.
Commenting on his very diverse military experiences, Samaris noted, "The military is a bunch of uniformed guys who, because they rotate duties so often, they tend not to have deep emotional ties to any given system or way of doing things. In the civilian world where people are punching a time clock, they don't want to change," he said.
"In either case, your ability to be a change agent, adaptable, someone who has agility, who can come into any organization and assess the underpinnings, can guide your mission and your success."
Col. Samaris believes the lessons he learned in 30 years of service leading thousands of soldiers, officers, and civilians, are essential to private-sector leaders, and especially for those, like him and other retiring veterans, transitioning into their next career phase.
Growth strategy
Although having a brilliant and decorated military career and an impressive academic and military service record, including a Bachelors in Architecture, senior military leadership training, serving as Chief of Staff of the US Army Engineer School and a stint as Army Senior Service College Fellow at MIT, throughout his career, Col. Samaris credits part of his success to the desire for continuous learning. Last year, during his tour at SOUTHCOM, the Colonel attended the Center for Leadership's Senior Executive Leaders Program at FIU.
Colonel Samaris understands that the work of a leader is never done and that development of leadership skills is an ongoing process.  "In leadership development, even if you think the content might be redundant, listen to it again.
Every time I sit in a leadership course or program, I either remember something I shouldn't have forgotten, or I pick up on a new angle on an old skillset, quality, or trade. That can be invaluable for success. The program at FIU allowed me to do just that"
Colonel Samaris understands that the work of a leader is never done and that development of leadership skills is an ongoing process.  "In leadership development, even if you think the content might be redundant, listen to it again.
Guiding principles
Samaris, in his unique style, shared some of his transferable principles for leading others:
People are people. Treat them with respect. Regardless of organization, occupation, or education or experience level, remembering each responds to risk and reward in their own way.
Know your people. A leader has to know his people as individuals and build relationships with them that can allow them to develop as people and be effective members of the team.
Things aren't complicated, people are. Unless an activity is highly technical, which most leadership activities are not, normally it's the people – sometimes just one person – who complicate the activity. Reasons vary, from personal to professional. A leader's most difficult task is to influence a broad spectrum of personalities, biases, agendas into a coherent team with a common mission or goal.
The problem is not the problem. It's a symptom. When an issue arises, the root cause often remains hidden. Fix the symptom and the problem remains. Instead, a leader must discover and address the root cause, which is often related to a person, a system, or the way things "have always been done."
Wins belong to all. A leader must show in deliberate ways that if the team wins, they all win. 
Never stop looking for opportunities to learn.
Which one is right for you?
Leadership development is one of the most pressing needs to thrive both professionally and personally. At the Center for Leadership at FIU, leadership development is our work and our passion. Programs to hone your skills include executive leadership programs extend to all audiences in the workforce. Join us for a program, a lecture, or even for a chat about what make you passionate about leadership!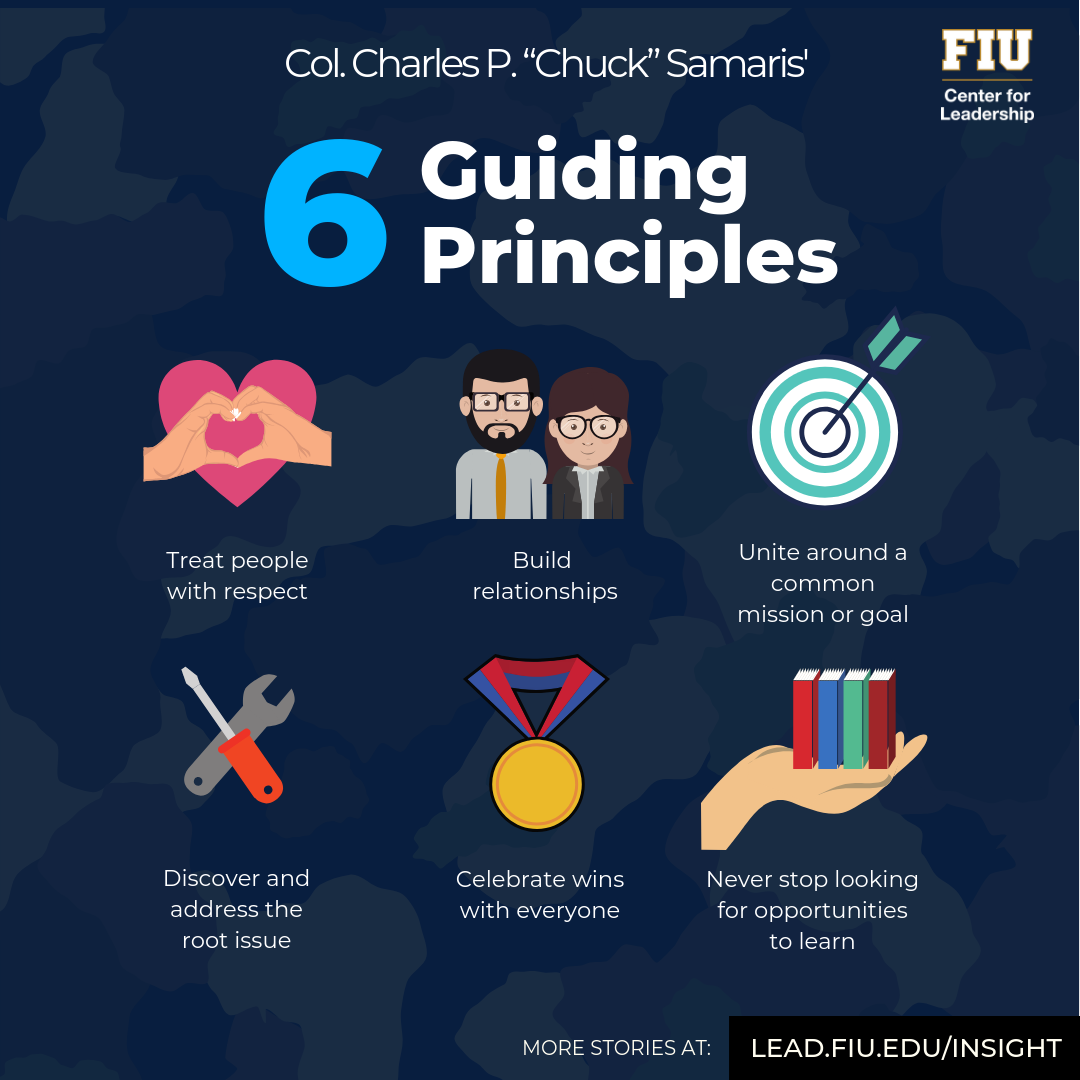 ---
About the writer

South Florida native Jeff Zbar has enjoyed a 30-plus year freelance career as a journalist, editor, author, and marketing copywriter. His portfolio of print and digital work appears in media outlets and for corporate clients across all areas of business and industry.