Today: 2012 Leadership Research Colloquium kicks off at FIU
Compelling line-up of topics to be presented at the annual Leadership Research Colloquium on October 23.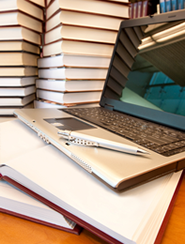 For those people passionate about the subject of leadership, what's better than learning up-to-the-minute research in the field? Answer: actually hearing about the research from the people deeply involved in the studies.
Top leadership researchers will be presenting their recent findings at The Leadership Research Colloquium on Tuesday, October 23, 2012, at 3:00 p.m. in the Graham Center at Florida International University (FIU). This popular annual event is presented by FIU's Center for leadership.
The theme of this year's colloquium is "Building a Leadership Legacy." Presenters will share a fascinating array of research, spanning the globe, as they delve into the subject of leaders and the legacy they create.
"Our annual Leadership Research Colloquium provides a forum for FIU's multidisciplinary faculty to present developing, extant and cutting edge new ideas as they affect leadership in organizations and our communities," states Mayra Beers, Ph.D, Director of Operations for the Center and a Knight Research Fellow. 
Four presenters will share their research: 
~ Dr. Galen Kroeck will present findings on the topic Women's Political Leadership Participation Around The World: An Institutional Analysis. "Whether or not the women of a country are in positions of leadership obviously depends on a host of factors," he says. "But no one ever took on the huge project of studying those factors worldwide until Dr. Amanda Bullough made that the subject of her dissertation."
Dr. Kroeck was the second author on Dr. Bullough's research article. Dr. Bullough and her team studied 88 countries from the years 2002-2007 to see the variables that were present when women were able to rise to leadership positions. "For instance, the research discovered that public spending on education begins equalizing opportunities for women much earlier on," Dr. Kroeck reports. "Economic development was also found to be critically important."
Dr. Kroeck is Chair of the Department of Management & International Business at FIU's College of Business where he also serves as a Professor. 
~ Dr. Steven Courtright will present the work that earned him the Center's prestigious annual Alvah H. Chapman Jr. Outstanding dissertation award. His topic is Developing Leadership Skills through Challenging Job Assignments: Benefits and Points of Caution. 
By surveying Fortune 500 company managers and their subordinates, Dr. Courtright concluded that giving managers challenging job assignments instead of training doesn't always work. "You have to prepare people through training, which builds leaders' confidence," said Dr. Courtright. "Once that confidence is built, then you give them a challenging job assignment." 
He will describe his findings that lead to his development of the three types of leadership behaviors: Transformational Leadership, Abusive Supervision and Passive Leadership. 
Dr. Courtright completed his dissertation in Spring 2012 at the University of Iowa's Henry B. Tippie College of Business. He is Assistant Professor of Management at Mays Business School at Texas A&M University.
~ Dr. Modesto A. Maidique, world renowned for his fascinating and insightful research and writings on the subject of leadership, will present his latest findings: The CEO View on Excellence: The Six Competencies of a Leader.
Interviews with 25 experienced and successful CEOs of multibillion dollar organizations attempted to discover "What does a business leader need to do well to be effective?" Dr. Maidique and his team sifted through, organized and grouped 400 comments and 160 individual ideas to eventually identify six critical competencies for prospective CEOs. He will describe those competencies and also explain how they form a "Heart of Leadership Model."
"The self is the centerpiece of leadership and the more we understand who we are, the more we understand our level of leadership competency," he states. 
Dr. Maidique is President Emeritus of FIU, the Alvah H. Chapman, Jr., Chair in Leadership and serves as the Executive Director of the Center for Leadership.
~ Dr. Asia Eaton challenges typical leadership assessments of today's CEOs. "Most rankings evaluate CEOs based on financial indicators alone or the ranking is the opinion of a panel of unnamed experts," says Dr. Eaton. 
Dr. Eaton devised a method of forming a more complete evaluation of some of the United States' top CEOs. She will present her study, The Complete CEO: A Holistic Assessment of CEO Performance, at The Leadership Research Colloquium. 
"Certainly, financial performance is included but we also looked at indicators such as how many patents were applied for, how much did a company spend on research and development, and how the company stacks up in the area of social responsibility," she states. Her study resulted in the ranking of over 300 CEOs.
Dr. Eaton is an Assistant Professor of Psychology at FIU and a Research Fellow at the Center for Leadership.