Who's your Leader of the Year?
As each year draws to a close, many "Year in Review" lists trumpet the leaders who succeeded over the past year and point out which ones booted their organizations to a downward spiral. Fortune magazine recently published its list of the top five leaders for 2016:
Jeff Bezos, founder and CEO of Amazon
Angela Merkel, Chancellor of Germany
Aung San Suu Kyi, leader of the National League for Democracy
Pope Francis, head of the Catholic Church
Tim Cook, CEO of Apple
Around the proverbial watercooler and in boardrooms and newsrooms, people love to evaluate their leaders. Which ones are bringing their team to new levels of excellence? Which ones are empowering their own people to assume leadership roles? Who's your Leader of the Year?
"At the Center for Leadership at Florida International University, preparing people to become leaders and helping current leaders grow in their capabilities is not only a year-round activity, it's our passion," says Mayra Beers, PhD, co-Director for the Center.
Dr. Beers points out that learning to lead effectively is not accomplished by a single course, book, program, degree or even an on-the-job experience. Rather, leadership is an on-going building process in which new skills are added, developed and refined, including those skills needed to address changing situations in the workplace and on the international scene.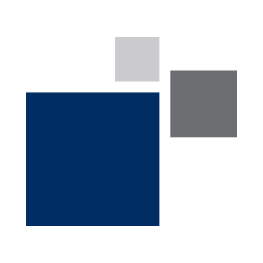 Symbolizing the building blocks of leadership
"That's why our graphic for the Center reflects the belief that the most effective leaders never stop the important building process of developing their leadership," Dr. Beers says. The "building block" graphics used on the CFL website, in social media pages and other forums, depict leadership development as a building process.
"Certainly, some people are born innately equipped with the skills and instincts to lead others," says Dr. Beers. "But even for those people, developing and acquiring new skills increases their strengths and effectiveness significantly. The leadership development process should never stop."
The cornerstone of The Center
You can be trained to use a computer and its latest programs. But to be a leader, the qualities you need are more abstract and in need of constant attention. That's where research is key, says Dr. Beers.
"Research and the results they give us about how to be a more effective leader form the cornerstone of our Center and what it offers," she says.
"Research shows us that leadership cannot be static," she continues. "An effective leader cannot simply say 'This worked for me in the past so it must be the right move now.' People and situations continually evolve; what it takes to inspire and motivate others and make the choices that will help themselves and their organization succeed must be the leader's priority."
Dr. Beers shares an example. For 10 years, during a leadership development session on values, a case study is presented posing a difficult dilemma. Participants are asked to decide whether a controller of a bank should be fired for an offense. Ten years ago, most participants said yes, firing was absolutely warranted. When the exact same case, with the same situation and description, is presented today, it's rare for a participant to recommend firing. Dr. Beers notes that this may be a signal of a shift in current trends and beliefs that make the individual just as important as the organization.
"A smart leader consistently seeks opportunities to not only better understand how he or she is developing but also to understand how the expectations of today's team members are changing," she says.
"When you look at the person who is your own 'Leader of the Year' – in your own team, your organization, in government, etc. – chances are great that this person has made personal leadership development a continual priority," says Dr. Beers.
The CFL gives leaders new "blocks of learning" through executive leadership development programs and workshops, as well as spotlighting publications from multidisciplinary faculty both at FIU and its academic partners. While some programs are specifically for organizational leaders, The Center's highly successful Leadership Lecture Series, for example, provides anyone who wishes to "Build" their leadership insight with free access to learn from seasoned leadership professionals from all over the world.