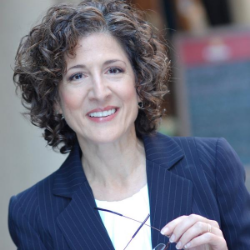 Carol Lempert started her career as a professional actress and now works with leaders and businesswomen helping them increase their executive presence by learning the skills actors use to have great stage and screen presence.
Carol previously served as Vice President, Learning for a boutique consulting company in Toronto, Canada that provided feedback and coaching to the financial services sector. In this role, Carol implemented business plans, hired, trained and coached a staff of two hundred, created infrastructure and designed learning maps.
A sought-after leadership expert, Carol has been quoted in: Forbes, Financial Post, National Post, The Reader's Digest and Speaker's Magazine. She has worked with clients and organizations, including AMEX, Beckman Coulter, Comcast Women on the Move, Danaher, Digitas, Kearney, JP Morgan, Medidata, SM Energy, Women in Telecommunications and the association for Women in Energy.
Typically, companies bring her in to help them tell better stories, learn to improve their personal brand, and increase their emotional intelligence.
Carol received her master's degree in communication and performance from York University.
She lives with her husband in a cozy home near the Hackensack River and has been known to eat Häagen Dazs ice cream for breakfast.