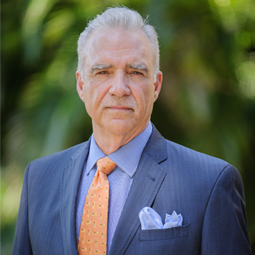 SENIOR ADVISOR, FIU COLLEGE OF ARTS, SCIENCES, AND EDUCATION
FORMER SUPERINTENDENT, MIAMI-DADE COUNTY PUBLIC SCHOOLS
Octavio J. Visiedo currently serves as Senior Advisor to Dean Michael Heithaus in the College of Arts, Sciences, and Education (CASE) at Florida International University. CASE is the largest college at FIU, which offers more than 85 degrees serving more than 33K students (60% of FIU's total student population).
Visiedo, a lifelong educator, had the honor of having been appointed Miami-Dade County Public Schools' (M-DCPS) as the first Cuban-American Superintendent of Schools in 1990. Mr. Visiedo led tirelessly from 1990 until 1996 the 4th largest school district in the nation catapulting the school district to the international stage by growing its international, vocational and world-renown specialized programs.
Visiedo began his successful vocation with M-DCPS as a 19-year-old bus aide. Mr. Visiedo ascended through the ranks and served as an assistant principal, principal, director, executive director, assistant superintendent, and deputy superintendent which uniquely prepared him to lead M-DCPS through historically challenging times as the district's Superintendent of Schools. Mr. Visiedo's tenure was recognized as one of the most successful of any large city superintendents in the United States.
Under Visiedo's leadership, a $1.5 billion construction program that languished for several years was placed back on track allowing for single greatest growth of school sites in Miami-Dade County. In addition to the expansion of school buildings, Visiedo dramatically expanded pre-kindergarten programs, raised over $1.2 million in private funding dedicated for scholarships, and most importantly led the recovery of M-DCPS after hurricane Andrew, at the time, the single largest national disaster in the history of the United States.
In search of different challenges, his dedication for education has driven him to the private sector where he has proceeded to raise over $55 million in Wall Street to establish Chancellor Academies and a variety of other related business enterprises in the U.S. and abroad.
Visiedo received both his B.A. in Political Science and M.S. in Education from the University of Miami.