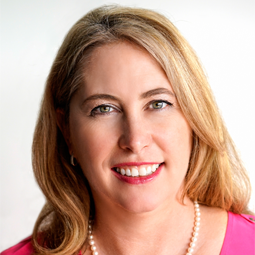 REGIONAL VICE PRESIDENT, ANTHEM, INC., AND CHIEF OPERATING OFFICER, SIMPLY HEALTHCARE PLANS, INC.
Holly J. Prince is Regional Vice President for Anthem, Inc. and Chief Operating Officer for Simply Healthcare Plans, Inc., Anthem's Medicaid plan in Florida.
Ms. Prince has extensive experience in leadership positions in Medicaid and Medicare managed care organizations operating in multiple states. She joined Anthem, Inc. as part of the acquisition of Simply Healthcare Plans, Inc., where she was the first CFO and an integral member of the executive management team.
Prior to joining Simply Healthcare Plans, Inc., Ms. Prince was the Corporate Controller and Interim CFO for DentaQuest, a dental benefits management company based in Boston, which at that time served over 14 million members primarily in government sponsored programs in 26 states. She led the due diligence team on the seller's side as CFO of Atlantic Dental, Inc., a Medicaid dental managed care organization, when that company was purchased by DentaQuest in 2008. Ms. Prince began her professional career in public accounting, first with BDO Chartered Accountants and later with Moore Stephens Lovelace, a Florida regional boutique firm focused on the serving the healthcare industry.
Ms. Prince is a graduate of Erskine College in South Carolina and a licensed certified public accountant. She is a returned Peace Corps volunteer.