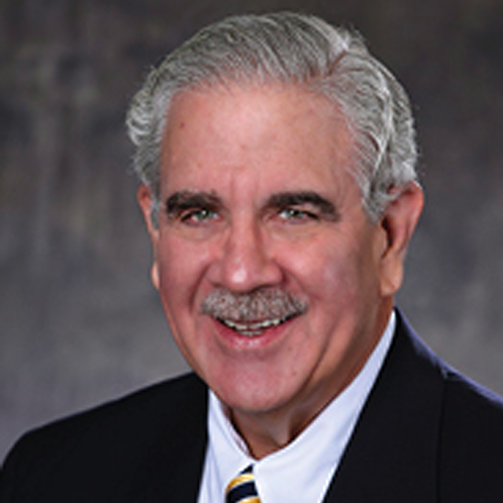 PRESIDENT EMERITUS, UNITED WAY OF MIAMI-DADE
Harve A. Mogul assumed the role of president emeritus in August 2017 following a 27-year career as president and CEO of United Way of Miami-Dade. As president emeritus, Mogul is focusing his energies in helping build the United Way Endowment, managing key donor relationships and providing advice and counsel on other strategic issues. As the community's largest, private funder of health and human services with a mission of "building community by helping people care for one another," United Way brings people and organizations together from across the community to fight for the education, financial stability and health of every person.
During his years as president and CEO, United Way of Miami-Dade earned national recognition as one of the leading United Ways and non-profits in the country. United Way of Miami-Dade is frequently cited for excellence in its major gift and fundraising programs, diversity efforts, emergency responsiveness, financial stewardship and governance and community building initiatives. In January 2007, United Way of Miami-Dade opened a national best practices teaching and learning center on its campus. Called the United Way Center for Excellence in Early Education, it is dedicated to elevating the quality of early childhood education in Miami-Dade and beyond. In 2009, United Way opened the Center for Financial Stability to address economic hardships facing individuals and families.
Mogul has been a United Way professional since 1973. In addition to Miami-Dade County which he joined in 1991, he has worked for the United Ways in Baltimore, MD; Cleveland, OH; Pittsburgh, PA; and, Winston-Salem, NC.
As a campaign director for Ketchum, Inc., Mogul helped plan the national campaign to raise $100 million for the U.S. Holocaust Memorial and Museum in Washington D.C. Prior to that, Mogul served in the United States Peace Corps from 1964-66, taught fifth grade in Baltimore, and worked with community planning and advocacy organizations.
Mogul is a member of the United Way Worldwide Professional Council and the United Way of Florida Board. He was tapped to lead a national, United Way system response focused on the long-term rebuilding needs of the individuals and communities following disasters like Hurricane Katrina. In Miami, he serves as a trustee of the Greater Miami Chamber of Commerce, a member of the Orange Bowl Committee, the Miami-Dade County Public School Superintendent's Business Advisory Council and Florida International University's Center for Leadership Advisory Council. He is a past board member of the Zoological Society of Florida, the Early Learning Coalition and the Federal Reserve Bank of Atlanta's Labor, Education and Health Advisory Council.
Mogul earned his B.A. degree in 1964 and a Master's in Social Work and Community Planning in 1971, both from the University of Maryland. In 2006, he received an honorary doctorate degree from Johnson & Wales in business administration. Most recently, the Greater Miami Chamber of Commerce honored Mogul with its 2015 Sand in My Shoes Award. Among his other honors, Mogul is a recipient of United Teachers of Dade Champions of Public Education, Temple Israel's first Joseph Narot Award for Community Service, the Miami Coalition of Christian and Jews Humanitarian Award, Mercy Hospital's Monsignor Bryan O. Walsh Humanitarian Award, South Florida Business Journal's Ultimate CEO award and United Home Care's Claude Pepper Lifetime Achievement Award. He was also named Big Brother's Big Sister's Miracle Maker, Family Resource Center's Children's Hero, and American Diabetes Association's Father of the Year. In 2003, the Mogul family received Family Counseling Services' Family of the Year Award.
He resides in Coral Gables, FL. Mogul has two sons – Elliott, who is an attorney in Washington DC, and Maxwell, who is a student at Our Pride Academy and a Special Olympics medalist at the national level and in Florida.